This poster was created for a production presented by UQ's Theatre company Underground Productions.

Information about the play, entitled "Gumpoldskirchen", can be found here: anywherefest.com/gumpoldskirchen

 
The poster was created by hand and features hand-drawn typography and intricate papercut designs.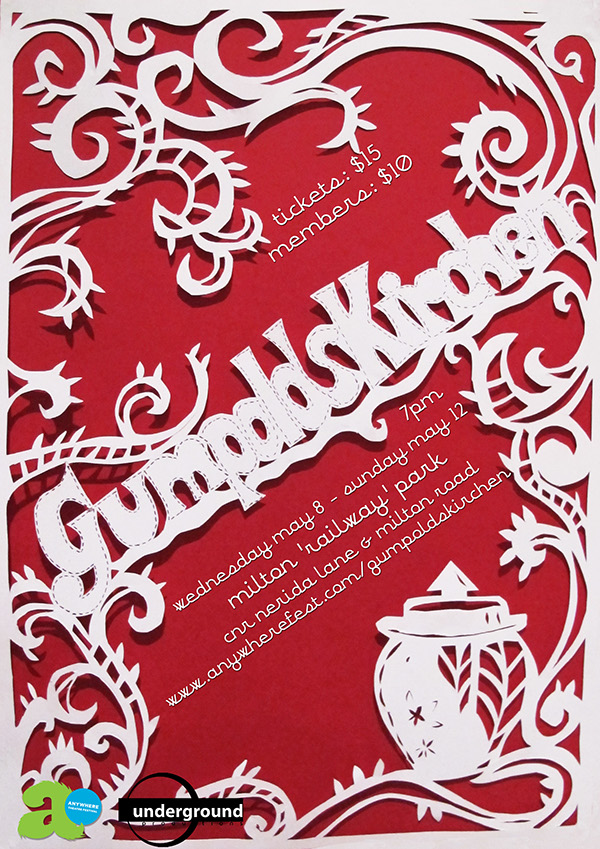 The first step in creating this poster was to design the title. The design was inspired by the typography on my Golden Hands Books. These books are craft & DIY books from the 70s, lovingly passed down to me from my Grandma.
I then reversed the design, before lightly tracing it onto a fresh sheet of paper and used this to cut.
The finished product, ready to be placed onto a card for photographing
(Please note that due to some changes that needed to be made, the final product differs from the images above as I needed to recut the entire poster)
The poster was placed onto a red piece of card to help emphasise the Austrian setting of the page. Originally it was desired for the poster to be placed over an Austrian Flag, However because the flag is red and white, the papercut design was not going to show up as well over the white. By using the red, the two colours of the poster were still red and white - the colours of the Austrian flag.