The aim of this project was to create an identity/branding set for an organisation
that wants to spread awareness regarding the issue of baby abandoning and
ways to solve this social issue.
I was required to conduct researches to find out the reason why cases like
this happen so often and to find solutions to solve this problem.
Friendly, humble, caring, 
informative, professional
Based on the brief that was given, we were suppose 
to come up with an organisation that will help reduce the rate
 of abandoned babies in Malaysia. Through research, it is 
stated that the lack of sex education is one of the main
 factors that leads to baby dumping cases. 
 "Shape of Life Foundation" is an organisation that enforces 
sex education among the community, mainly towards 
teenagers age ranging from 13—19 years old.
 The logo is made up of shapes that are stacked on top of 
each other to form the logo, the stacking technique is to 
represent the building of everyones "foundation". This is 
because "Shape of Life Foundation" believes that sex education
should be a core foundation/base in all individuals.
The colours used for the logo are Cyan, Magenta and Violet. 
Cyan to represent the male (father), Magenta to represent 
the female (mother) and lastly violet to represent the baby. 
This is because the colour violet represents passion, 
whereby all parents should be passionate towards 
their own child. Also, refering to the meaning of 
passion in context of having safe sexual intercourse.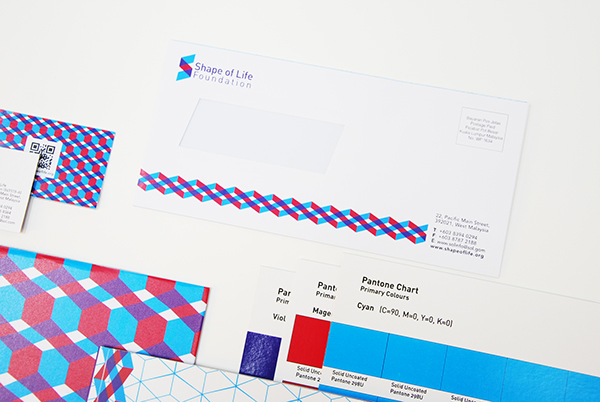 Don't forget to hit the 'thumbs up' button if you like what you see! :)