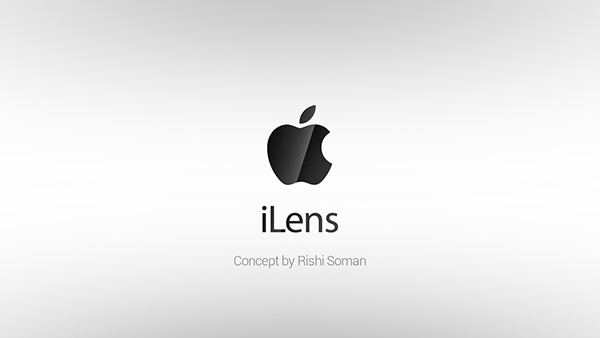 A mirror-less interchangeable lens camera concept for Apple.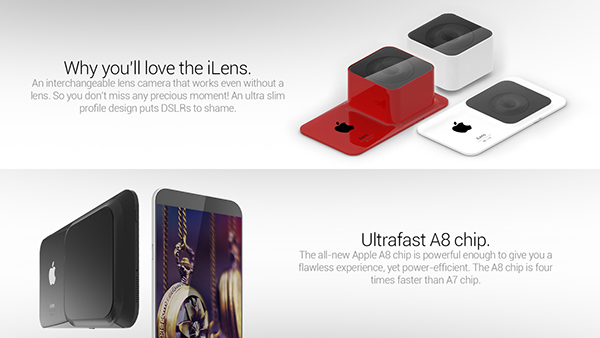 Dual lens system provides you with an option to click with the 50mm prime lens on the main device. Magnetically attachable zoom and telephoto lens give you more dynamic photography options. Makes the iLens a powerful camera that is genuinely pocket-able. Plus, you won't miss any precious moment just because you took time to put on a new lens.
Thanks to Arvind Sushil, Ben Jacob, Kushal Jadhav & Meenakshi Soman.