Site specific installation, private space of an art collector, 2010
Genre piece in the form of a contemporary 'vistas'.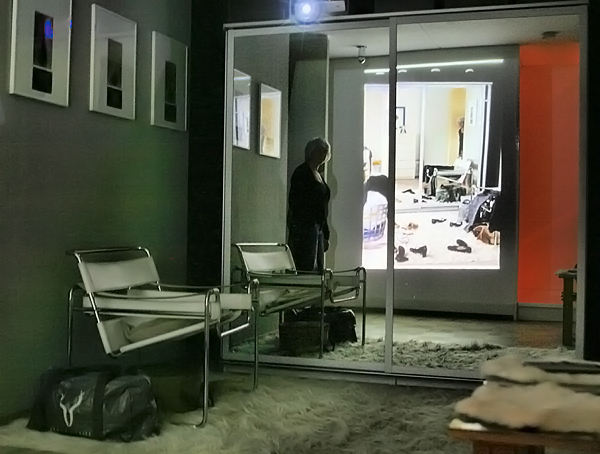 Private space of a collector. Projection is implemented to expand the room. The animation depicts an earlier point in time, reflecting a scene from every day life.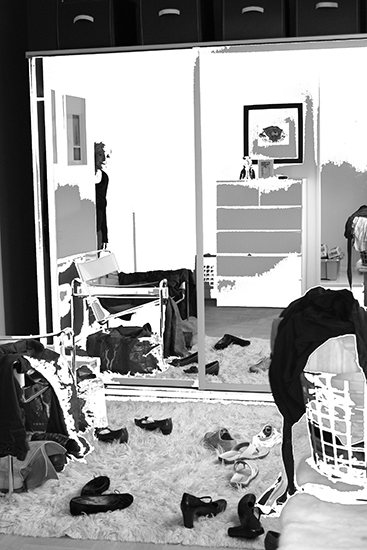 The development of the film depicts numerous stages of the deconstruction of the moment.
'Moments' (II), animated photographic deconstruction
  'Moments' as a document and residue of the event, relating to 17th century art rooms.​