'Morrissey by Autobahn' is a typeface that brings a tribute to the song 'There is a light that never goes out' by The Smiths.
The shape of the typeface is based on the principle of 'interference': a phenomenon in which two waves superimpose to form a resultant wave of greater or lower amplitude. Interference effects can be observed with all types of waves like light and sound.
'Morrissey by Autobahn' is a visualisation of the interference of both light (the title of the song) and sound (Morrissey singing).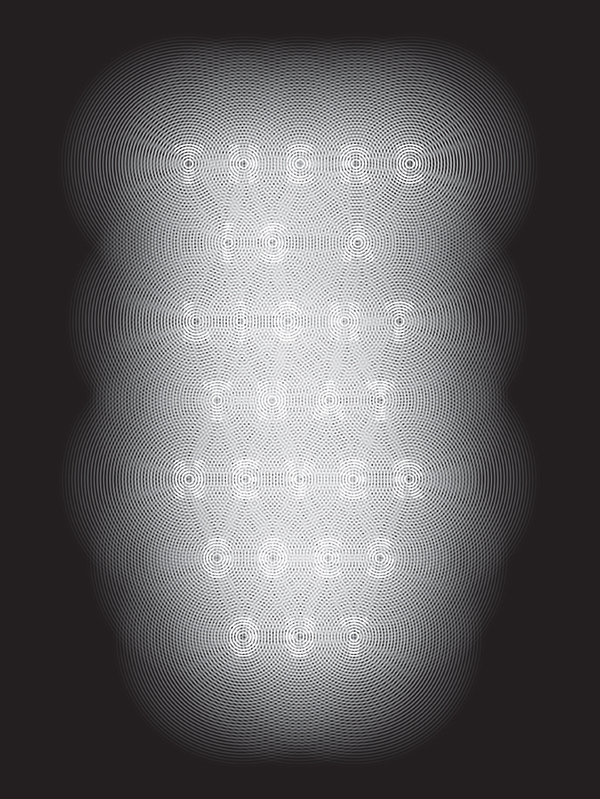 Typespecimen containing nine 30x40 cm posters: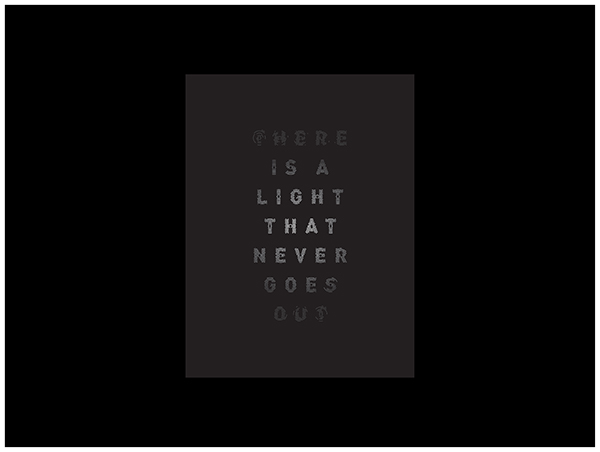 Short video about the project:
Disclosure of the typeface took place during the graphic festival 'Beyondergound' (Hasselt, BE) in a pop-up shop in the city center. We changed a 260 m2 former bookshop into an exhibition space in the front and a movietheater in the back. In complete darkness the visitors can sit down, relax in front of a 20 m2 screen and enjoy the delayed animation and sounds.
Animation on 20 m2 screen:
Artwork: a laser-cut foam board mounted in a frame with LED lighting: