Design and production for the social campaign inviting all the people of Estonia to find something good about this country.

We always worry and talk on the bad stuff - let's change that!
We filmed the official turning of Mister President to the people of Estonia, asking to think of something good connected to this country and write it down.

 People submitted all the good reasons for living in Estonia on the facebook page of the President of Estonia, Toomas Hendrik Ilves.
The campaign got major participation and media coverage.
During the Independence Day of Estonia the streets got covered in all the good reasons to love our country, all written by the people themselves.
And finally I could say: MOM I WORK FOR THE PRESIDENT!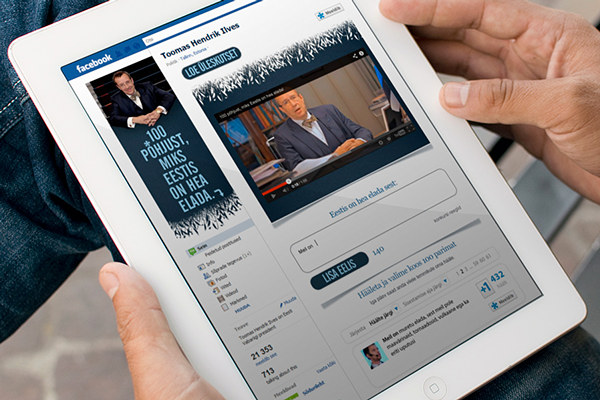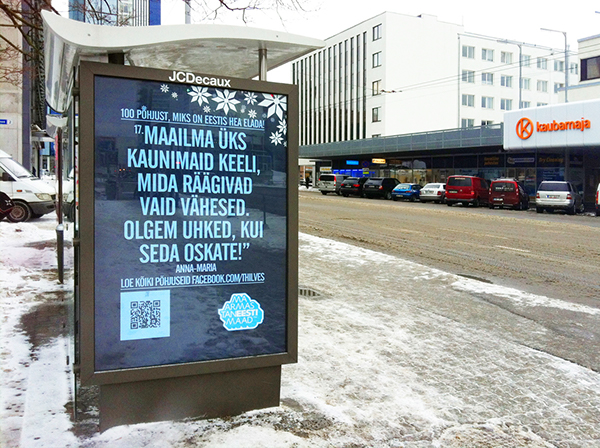 Done in collaboration with Office of the President, Goal  Social Media Marketing and Hmmm.