The Hero : Gatot Kaca
This is my final project in my college, a serial animation. Gatot Kaca, the legend from my country, Indonesia, has a super power with a trademark "Otot Kawat , Tulang Besi" ( Wire's Muscle Iron's Bone ) , that live in ordinary human in Jakarta capital city.

I have made the concepts of 13 episodes with a linear storyline on each episodes. This is the trailer for serial animation : The Hero Gatot Kaca.
The Concept
Concept of this serial animation is education, funny and entertainment. The first  target audience is for child ( 7 - 13 years old ) , it's purpose to  make child know better about the dicipline, culture of  Indonesia and how child react with positive ways in any circumstances in daily days. So, the child or any people who watch this serial , know a better way to act in real life.
Gatot Kaca who is a hero , very strong, wise disguise as a normal person, helps kids in the city, Jakarta, Indonesia's Capital Palace. He is ready to help kids , Ali , Lina, A Yong and A Tong non-stop 24 hours.
 Ali, Lina , A Yong and A Tong interact each other in daily life , always has a conflict, which is about their attitude as a kid , interact with the environment , and at the mean time Gatot Kaca will help they to tell the solution of the conflict.
This video is telling the development from the concept, character, and environment .
Gatot Kaca
This picture is the development of Gatot Kaca from pitching process, sketches, until 3d development.
He has a kindness heard, strong, love to help each other, quick, wise and can fly.
Gatot Kaca works as a normal person and will changed immediately to help others. He has an unique style , has a long mustache and nose,  the back that he always bring, help him to fly and move faster. The idea itself is from Indonesia's Central of Wayang, have an abundant files for the world of wayang in Indonesia.
The Kids
This is the development for Ali, Lina , A Tong and A Yong, from research real person until 3d development.
Ali, Lina is protagonist, as  good childs will always interact the twins, A Tong and A Yong, the bad childs.
Ali and Lina has a small and skinny body , because of the social economic culture. The twins has a big body , love to eats of anything,  they are from rich family.
A Tong and A Yong like to bully Ali , and Lina always protects Ali. Basiclly they are children who still doesn't know anything of this world. They need to be informed what is good and what is bad in social environment culture, so Gatot Kaca always been there to tell them.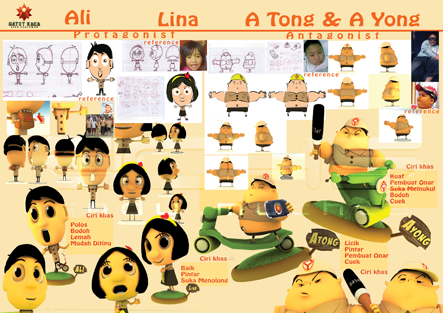 Environment Design
This is the environment 's development from research the place in real life, sketches until 3d development process. The childs is always interact each other in this environment, from the playground, they always play in this area, study in school, take a walk in a street in their living place, Urban area ( Narrow's Alley ) , and outside of their living place , many big buildings and vihicle is out of there.
Kids always play in this area, doesn't know how to be a good attitude in this area, so Gatot Kaca always been all of this area, watching the kids and tell a positive advice so Kids can do that positive advice in real life.
Introducing Character
This video is sample for  the episode of serial animation, each of this character introducing him/herself in different ways, depends on their character. 

Serial Animation's  Concept

I have made 13 serial animation concept, from serial 1 until 13 in calendar monthly 2011. Each of this month explain each of the episode main title. Basicly, each of this serial tell us to do a positive way to do in real life, such as be punctual, hardworking, not to litter and other good advice .



POSTER
The poster promotes " The Hero : Gatot Kaca " , which is explain all of the character. Gatot Kaca as a hero who help the kids, and they are live in the big city, Jakarta, Indonesia's capital palace.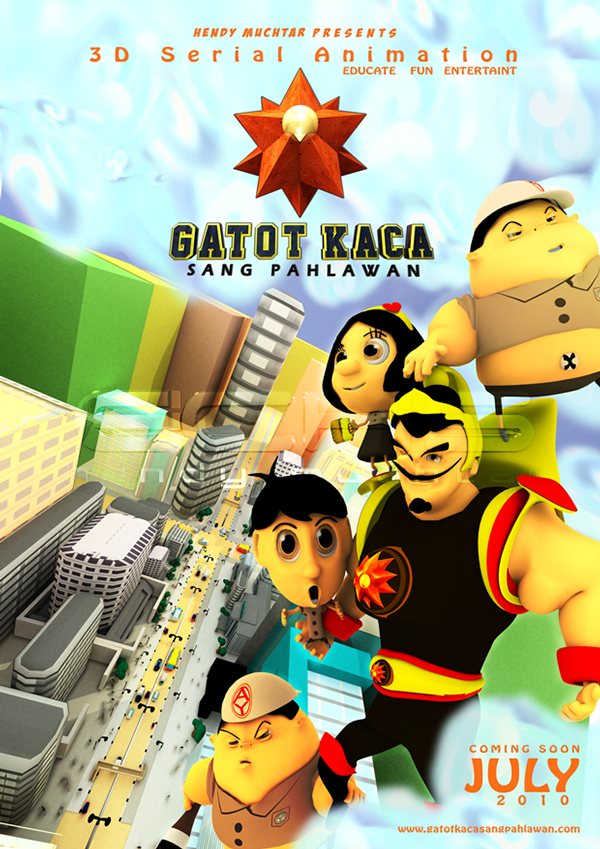 DVD Cover
These are  DVD Cover for  promote DVD of The Hero : Gatot Kaca.
SCREEN SHOT & STORYBOARDS
These are some images from trailers, environment and the storyboard's process for the trailer.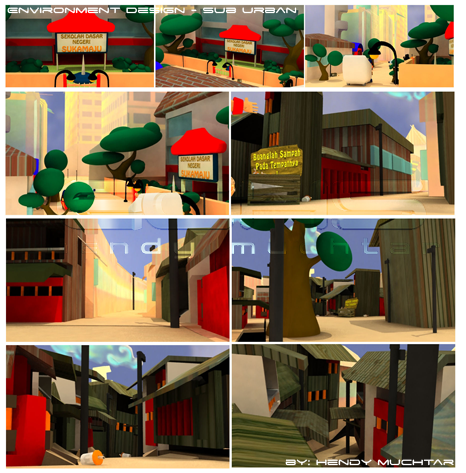 Catalogues & Souvenirs



This catalogues explain serial animation , from the concept of each character, environment and the main goals of this serial animation.





After that, there are many books holder, pin for souvernirs , it's all to promote Gatot Kaca: The Hero.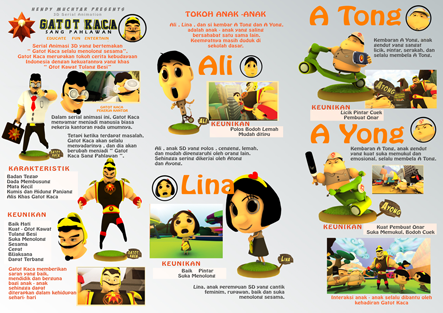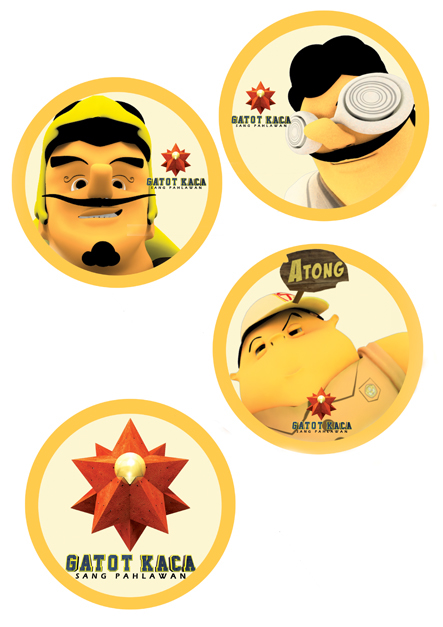 SHORT TRAILER
These are two short trailer to promote this serial,  30 seconds trailer. I hope for this two additional trailer, audience wants to know more about this serial .
Final Words
I am very happy to do this serial animation from the concept, research, development until the 3D movement, make the trailers, samples, and any of media to promote my idea of this serial animation. I love this project , and want to make a better project's animation next time.
Big thanks for my friens  to help me as a voice over, Cahyo Genesius Hartoko ( as Gatot Kaca ), Katerine ( as Lina ) ,  Ricki Handoko ( as A Yong, A Tong ) and Mr. Nunnun Bonafix as my side lecturer in this project.
I use the icon of this serial animation to promote Telkom in Telkom's competition is 2010, and get a good result of this competition, this all works is created by me in just 1 week.
I'm very welcoming any comments of this project.
Thanks for your time to watch my project,  and hope u enjoy it ! =)