Client: Greater New Bedford C.O.A.S.T.
Organization Background:
Greater New Bedford C.O.A.S.T. (Greater New Bedford Health and Human Service Coalition, Inc.) is the 26th of 27 Community Health Network Areas (CHNA) in the state of Massachusetts. It is a 501(c)(3) organization that represents health and human service agencies in New Bedford and eight surrounding towns. The Coalition is about helping health and human service agencies network, collaborate, and find resources, as most people come to them looking for a way to work together to try to better whats being provided in the area. The coalition strives to better the human services that are offered in the Greater New Bedford area, educate the public about whats available to them, and inform the public about changes that are happening on the government level.

Objective:
To brand the organization by creating a more clear, concise, and catchy identity.
To create an overall image for the Coalition that can be used in future promotions
Benefit:
GNB C.O.A.S.T. is an excellent resource for small health and human service agencies to gain a larger voice, a more prominent presence in the community, and more resources.
Support:
Small non-profits are often denied RFPs because they dont have access to a large enough population of people. By working with the Coalition, small agencies will be more likely to be awarded RFPs because they will be working with a larger collaboration of people and groups.

Since GNB C.O.A.S.T. has 501(c)(3) status, they are in a position to apply for larger grants and RFPs, and agencies can respond to RFPs using the Coalitions 501(c)(3) status.
GNB C.O.A.S.T. works with the Department of Public Health, so the Coalition can provide a direct connection between the Department of Public Health and smaller agencies.
Target Audience:
The target audience for GNB C.O.A.S.T. consists mainly of health and human service agencies. Most general meeting attendees act as a liaison for an agency. Since the Coalition represents New Bedford and the surrounding eight towns, the target audience is highly varied. Each of the nine towns has a distinct personality and diverse demographics, however every attendee looks to the Coalition for a larger voice a sense of unity and empowerment. Some of the towns have a large non-English speaking population as well as a large population of people without finances and resources.
What the consumer thinks now:
I saw the GNB C.O.A.S.T. logo and Im pretty sure theyre some sort of marine-oriented charity.

What we want the consumer to think:
The GNB C.O.A.S.T. logo helped me have a better understanding of what the organization is, and Id like to find out more about them and how they can help me and my organization.
Personality of Creative Work:
Calm, clear and informative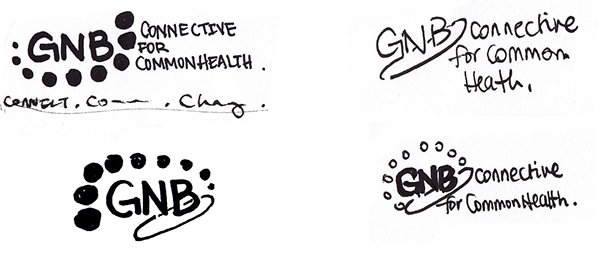 Credits to:

Talia Rapp (Copy Writer)
Kelley Moodie (Account Executive)


*Awarded Best Team Work Prize AdLab 2010