Don't Panic

- vector illustrations
Also Featured in this inspiring Arabian website:
Featured by: Mohammed Abu Aljedian
Sometimes in our lives our behaviour, our reactions and our way of thinking changes from 0 to 180 Degree.
Everyday we face a new thing, so we try to keep it up with the pace of the world and we take it all inside, no matter how we push the presure, the stress, any kind of strang and new feelings outside, we get influened by everything we see and that transforms us into different characters..
that's why i illustrated those faces and those emotions, because sometimes we go like a mad, creative, smart, stupid, funny, kind, quite crazy, person.. 
what i want to say here through this design, Just don't panic, even if you're seeing yourself changing, that's okay, that's the world and that's how it goes, so keep calm and don't panic. 

هناك بعض من الايام فى حياة الانسان تتغير شخصيته من حين الى اخر
من يوم الى يوم ثانى بل و من ساعة الى ساعة 
فشعرت وكانما بداخل كل انسان مننا اشخاص كثيرة
مثل الشرير و الطيب و الجميل و المبدع و المجنون و المضحك و الهادىء

فأظهرت فى الرسمات هذه الروحانيات وان كانت غير ظاهرة ولكن معنى التصميم او هدف هذه الرسمة
هو ان لا تفزع من نفسك فأنك تتغير مع الوقت و الاحوال  
 
هذه ليست ترجمة لما هو مكتوب باللغة الاجنبية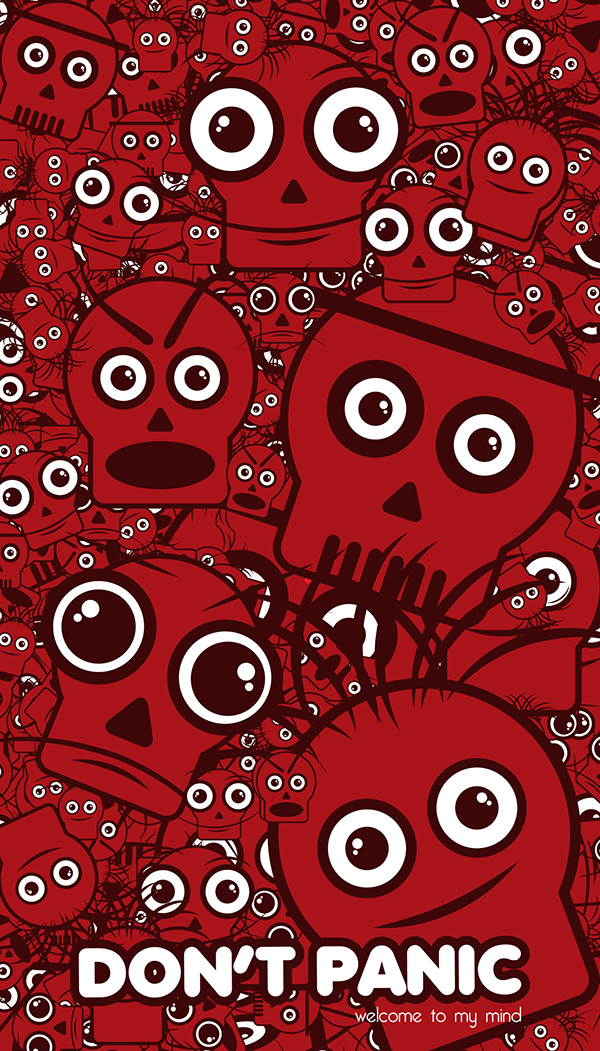 Thanks
for your attention.