After searching for some nice headphones for my own personal use, I became frustrated by the options available. While companies like Beats by Dre and Incase have recently driven considerable growth and design exploration, most headphones still feel like heavy design compromises. Accommodating a huge number of head sizes and shapes drives even the best headphones toward complexity and few makers seem to handle it well. Inspired by the growing market and these obvious technical challenges, I set out to design a perfect pair of my own.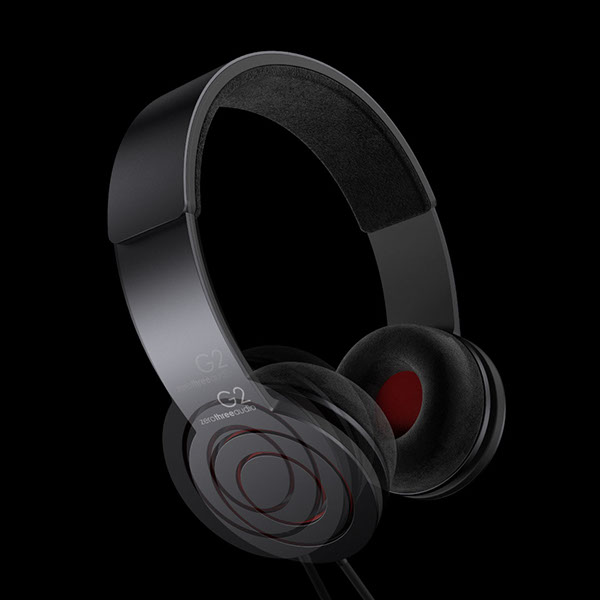 Most "clean" headphone designs break at adjustment and articulation points, so gracefully handling those was a priority. On G2, a layered top headband section would hide the mechanical components necessary for headband extension. As a result, the design would be maintained regardless of band length and head size.
Ear cup movement would be enabled through a double gimbal mechanism (hence the "G2" name!). This would allow the ear cup to rotate in two axes, up/down and forward/backward. Rather than try to hide this internally, I let it drive much of the personality of the design. Each ear and head shape combination would result in the ear cups and gimbal rings resting at different angles, so the headphones would look slightly different on each wearer. A pop of color would emphasize the effect.
Suede-covered foam earpads would provide some tactile comfort and increase long-term wearability.