A vector illustration of one bad-ass, bazooka totting, boom-box blaring, world devastating kogal.
The kogal fashion involves wearing an outfit based on a Japanese school uniform, but with a shortened skirt, loose socks, and often dyed hair.The word "kogal" is anglicized from kogyaru, a contraction of kōkōsei gyaru (high school gal). It originated as a code used by disco bouncers to distinguish adults from minors.
Cheers and enjoy.
en espanol:
Una ilustración vectorial de un mal-culo, llevar bazooka, radio fuerte, kogal mundo devastador.
La moda kogal involucra el uso de un equipo basado en un uniforme escolar japonés, pero con una falda acortada, calcetines sueltos, y la palabra hair.The a menudo teñido "kogal" es anglicismo de kogyaru, una contracción de kōkōsei gyaru (gal escuela secundaria). Se originó como un código utilizado por los porteros de discoteca para distinguir a los adultos de los menores.
Saludos y disfruten!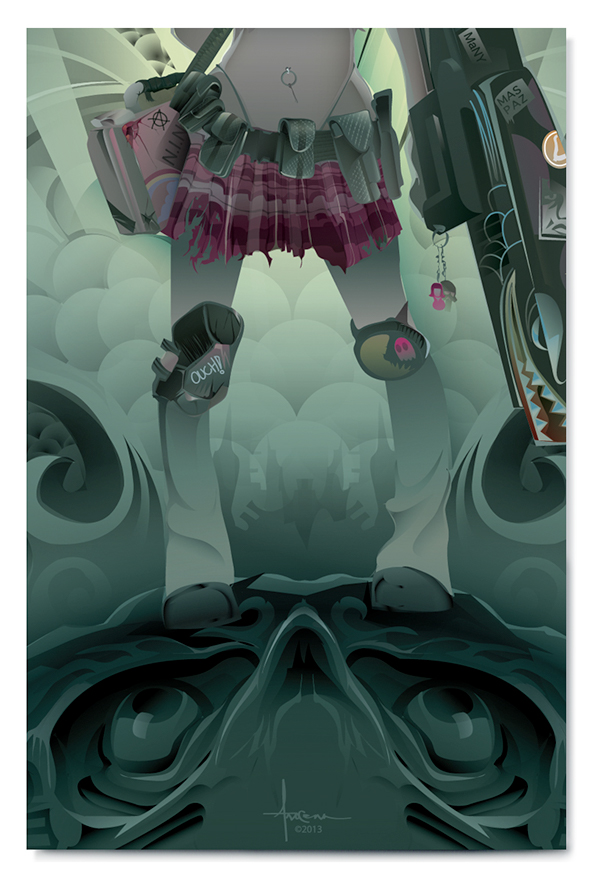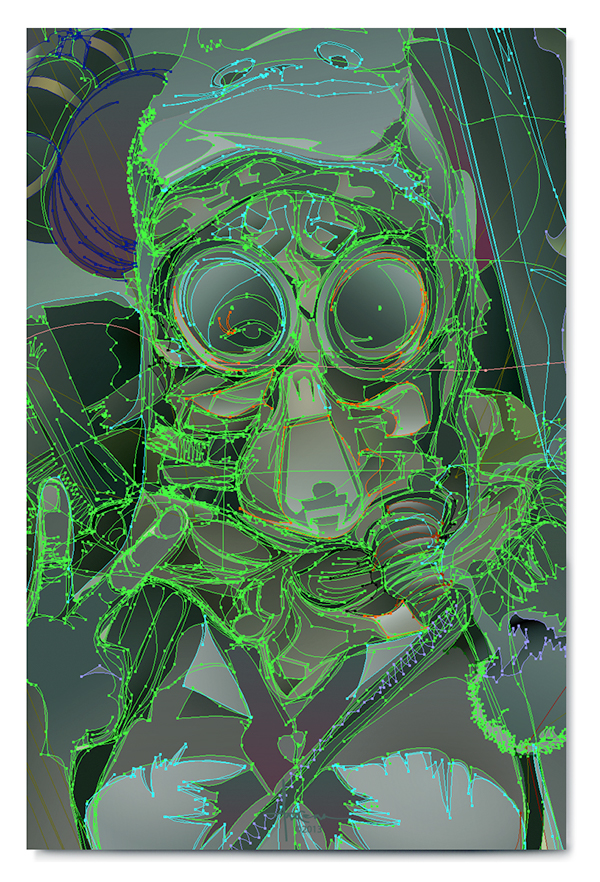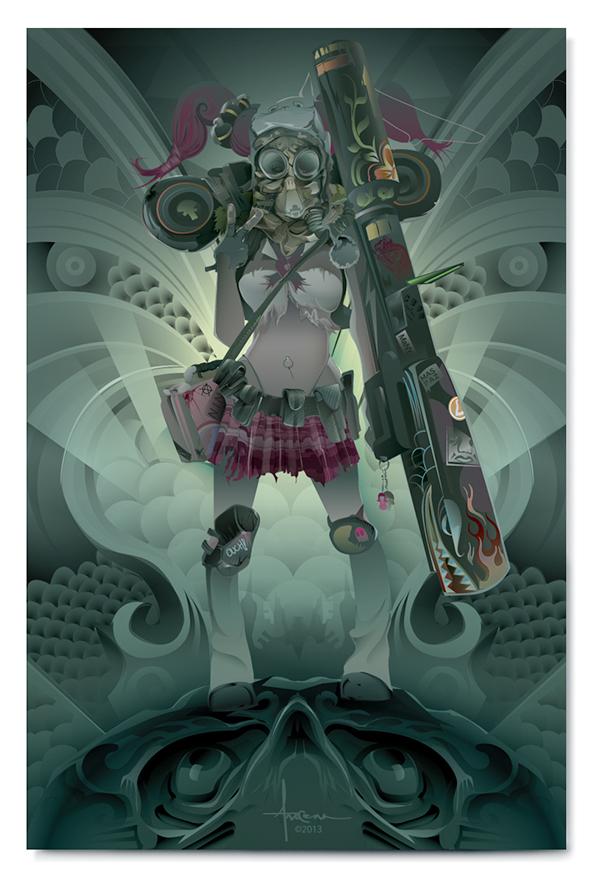 Thank you very much for visiting.
Check out the work evolve before it gets posted-check me out on Facebook.