Original Hand-made UV polymer (self-adhesive) Craft-Stamps
designed
hand-made
(& photographed) by Alena Hovorkova
This project originaly came up from just random experimenting with UV lamps & screen-printing films/emulsions. At that time - just by accident - I also happened to play around with silicon moulds and UV polymer (independently, for other projects of mine) ..  so I tried out to mix some of those ´components and workflows´ together - and got ... a stamp.
Actually, the process was not that easy/straightforward ..
my first stamps were far from being perfect, not even ´usable´ ... but after some time studying resources and technologies, and experimenting with different materials, exposure times, thickness of polymer, film density etc. .. I happened to figure out the workflow that worked pretty well for me ...  finally.
Just a (temporary / one-off / past) side project of mine, though (beside handmade bookbinding, pottery, etc.),
when I needed some timeout from my usuall (computer/digital) work ..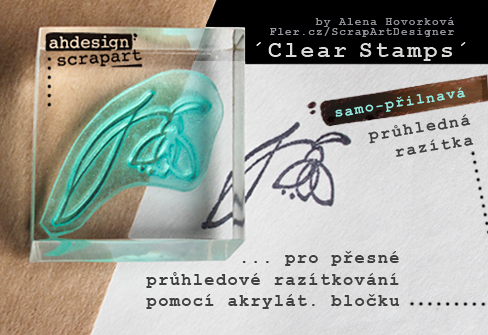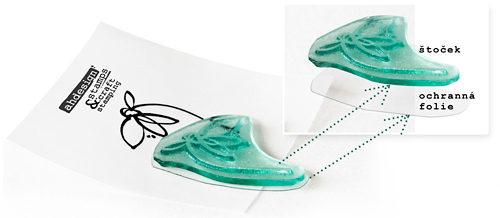 Designing the stamp 
/the process
Detail
/stamp-print on a paper