D&AD packaging design brief for French boutique fragrance house, L'Artisan Parfumeur. Aiming to showcase their latest unisex collection, in which the scents are based around bottled emotions. 
Scent A:
Passion and desire. Sex and lust. Raw and physical.
Scent B:
Perfect, sublime love. An interior emotion.
Scent C:
Excitement and fear. Adrenaline, exhilaration and thrill.
Scent D:
Elegant and dignified. Stormy yet still.
Working as a pair we based our solution on the idea that emotions are complex and cannot be explained through words; they must be experienced to be understood. Epiphany perfume provides an interactive experience conveying each emotion.
Perfume Range. From left to right: First Epiphany (Scent A), Second Epiphany (Scent B), Third Epiphany (Scent C) and Fourth Epiphany (Scent D).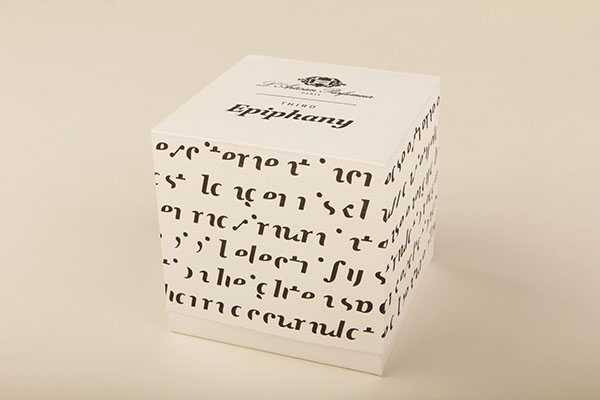 Once unwrapped the exterior packaging is heat reactive. When the user is in contact with the perfume box the words are revealed, giving a better understanding of the bottled emotion.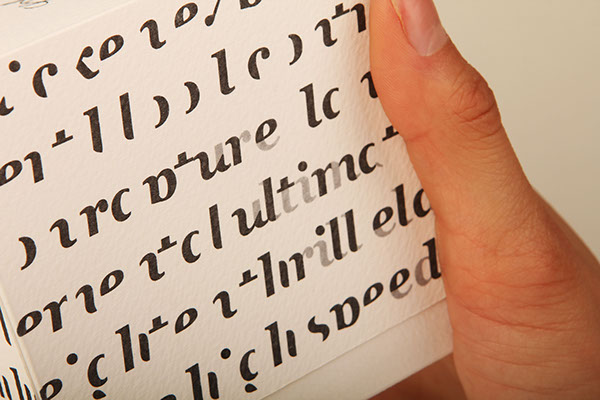 Each scent has its own colour and movement which reflects its emotion.
The emotions are also expressed when the perfume is used. When held, heat reactivity causes each scent to activate.
Once activated the perfume atomises in a smoke-like formation. The smoke makes the perfume visible and expressive. We chose to use coloured smoke for the product as the origins of perfume means "to smoke". This respects the authenticity and heritage of L'Artisan Parfumeur, whilst creating a product that's innovative and unconventional.
We didn't want to reveal the perfume until it was personally experienced so the testers are also heat reactive, providing a hint at the emotion its colour and form.