Thanks to the almighty power of an invisible hand, or rather a hand we intuit but which we do not wish to see, thanks to the benefits of the corrupt power (because everyone wants it) Stapletown is a haven of organised peace.
Properly calibrated, well-ordered, and thus so beautiful, this empire of lines is controlled by a single, infinitely powerful leader, the great organizer that nobody sees but everyone can feel: the Great Leader.  From a certain perspective, this omnipotent, omniscient wonder could be one of us, a little mundane observer.
Besides, if you open Stapletown's door, if you offer one or another compliment to the Great Leader and his creations, you, too, can be appointed to a Ministry. It happened more than once, we have been often told, we read, so that may be also true for you. To do this, you just have to believe firmly, and have a little faith. This last push will also be your last gasp of thought; the Great Leader will take the reins as you enter Stepletown the happiness of you and your fellow citizens.
The only utterance you will sing with enthusiasm and without thinking is :
«On 17 January 1938, shortly before a planned visit to New York City, the artist and Soviet propagandist Gustav Klutsis was arrested in Moscow and, six weeks later, killed on Stalin's order. Some thanks, you want to say. After all, Klutsis, in collaboration with his wife, Valentina Kulagina, made on-command eye candy out of some of the regime's dreariest and most long-winded slogans, like 'Communism is Soviet power plus the electrification of the whole country'.  
The obvious and easy questions to ask here are those which raise the inevitability of Klutsis's death: 'Do politics and art mix?', whatever mixing might mean, or 'Is an artist working for the government already dead?'
We've got it all wrong.  
Obvious and easy questions aren't going to get us anywhere.  'How can politics and art not mix?' is better, but still, this sets up two camps: politics, over there, far away, and resolutely not an artform; and art, something more proletarian, perhaps, and resolutely not a legitimate form of political discourse.  It's one or the other (...).»
THE ONE AND ONLY 
RETROPSECTIVE 
OF WHAT WAS ONCE
STAPLETOWN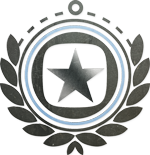 PROLETARIAN EDITION (silver) 
• limited to 100 hand-numbered copies 
• 36 pages including silver foiled insert 
• A6 postcard of Stapletown 
• official Stapletown stickers 
• limited edition «Proletarian Pride» Stapletown sticker 
• Stapletown building plan to create your own utopia 
MINISTERIAL EDITION (gold) 
• limited to 100 hand-numbered copies
• 36 pages including gold foiled insert
• 2 colors building plan letterpress insert printed by
Dexterity Press
• Stapletown photo set printed on FujiFilm super glossy Fujicolor  
  CrystalArchivePaper Supreme featuring : 
  «Original Stapletown», «Stapletown StreetView», 
  «Building Political Bridges - missile launcher» & «Stapletown on a plate»
• official Stapletown stickers