a just for fun ad campaign for kidlat awards and the prize was a golden ticket for a job hehe.
this took a week for preps from layout,conceptualization, and etc.

feeling student.
teaser 1.2.3. video - watch in hd

this are 3 teasers and please turn on your volume hehe.
pencil works by- me and my human anatomy-killer Ken Lavin
colors by- Bryan Keith http://www.behance.net/arandabryan
"Decisions" - in the philippine mascot scene the 2 are - jollibee(fast food chain) and mr.clean(brand of soap)
"lifestyles" - carrot, cigar, beer, ipad, dumbell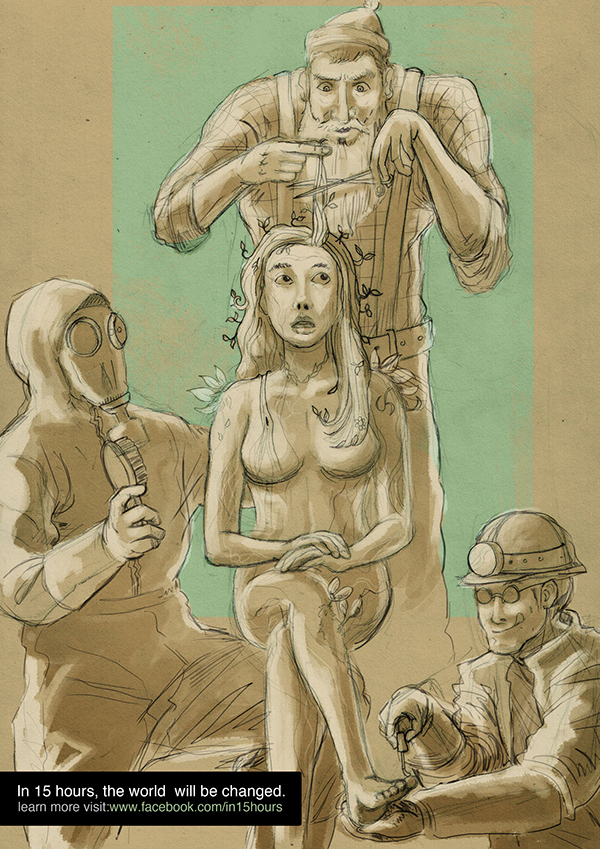 "world" - a miner, a chemist, and a lumberjack
THIS IS WHAT WILL HAPPEN IN 15 HOURS - watch in hd
Why in 15 hours?

Basically it's just word play. The deadline of the contest is at 5 pm and the awarding is at 8 pm. In between those two are the crucial 15 hours.

In 15 hours. A new art director and copywriter will be chosen.
One has to be experienced with photography, advertising, trad and non-trad and photography to understand the work and the reality behind it.

In 15 hours your choice will influence the lives of many.
As an art director and copywriter, one has the power to change the world. You could influence, persuade and manipulate. But one has to put good values and the benefits of art with it.

In 15 hours your choice will change how the world goes.
Advertising has a big impact on the market. No matter the risk, if the consumer falls for it, the rest is history.

Make the right choice. Scroll down to learn more of me and discover why I am a worthy choice.

this was posted on facebook that's why it says scrolldown.
the campaign page - http://www.facebook.com/in15hours
"i didn't win the contest but for fu**** reasons it felt good. hehe this experience made my life clearer and motivated to create more!  my dream doesn't ends here i still want to work in an agency, it's just beginning. "
-bricx martillo dumas 4'13'13