Second screen integration for ESPN. The new "myESPN" app will have a new "On The Air" countdown feature that will let viewers know when their program is back on the air.
The viewer will be prompted to scan a "QR" code shown on the air or shazam/soundhound the broadcast audio to be redirected to the download.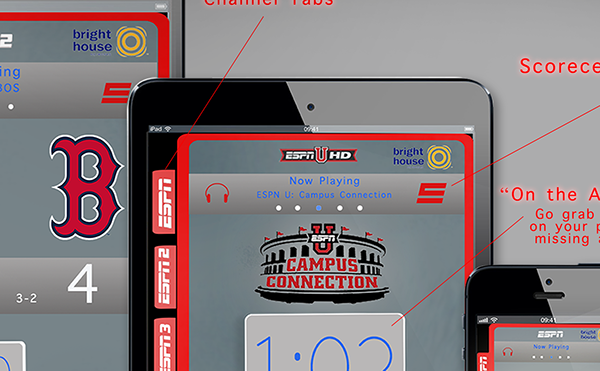 The current ESPN apps are all fully integrated into the new "myESPN" app. Scorecenter,ESPN radio, and Watch ESPN can all be accessed through one easy to use app.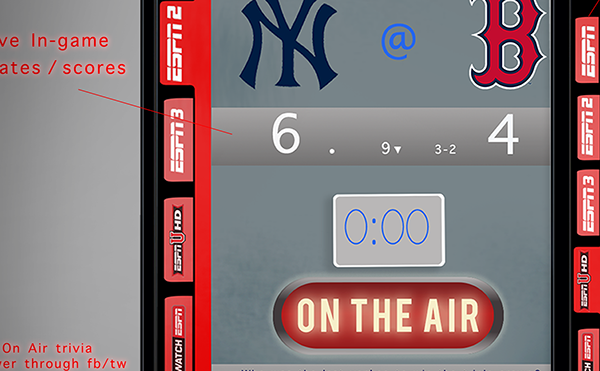 An all new "Tab View" lets you easily access and browse through different ESPN programming and keeping in tune with whats playing at what time, scores, stats, live broadcasts and more!!
Easily scroll through current program to find out whats coming next in the new, easy to use "ESPN guide" feature.