Peugeot Spain: Ocasiones del León
UI Design & Front End Development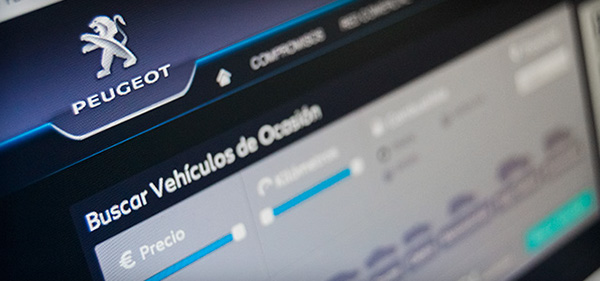 The Peugeot

"Ocasiones del León"

site is a showroom that offers a range of approved used vehicles to sale and all of the important benefits associated with a franchised dealer network. All vehicles are pre-certified and come into a rigorous process of assurance and assistance, including the possibility of offering financial services for immediate delivery from Peugeot.
Our objective was to design each of the pages and the ui-elements starting from a detailed manual of brand guidelines. The work was done in collaboration with the agency

Motorflash

–from Spain– who supervised each of the stages of processing. Since the implement of the search engines to the back-end functionality for all comparisons, contacts and customization details.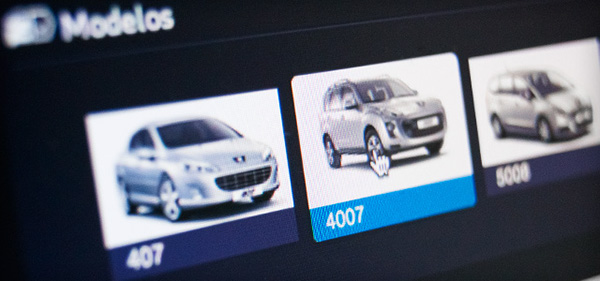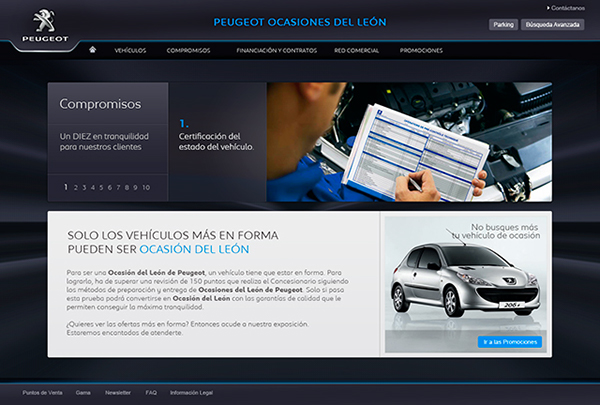 Agency: Motorflash
Project Manager: Katty Garcia
Design: Gustavo Arias / Katty García
Front End Development: Katty García / Eduardo García Sanz
Year of completion: 2011