The design progress of my Sport Zone concept design.
It all starts with an idea.
From the beginning, I wanted to incorporate Sport Zone's new stores colors and elements. The picture below inspired me to create the concept header style.
Touch is now one of the aspects I take in consideration when I design web layouts. Buttons need to be big enough for the user to click them. I make buttons with a minimum height or width of 40px and a minimum margin of 10px between them. According to Windows Modern Apps Design language, it's the best minimum sizes for touch input.
At first it was just about redesigning the current website, but then I changed it.
From the start I chose values by eye, there was no process for size. At the end I ended up using a 90x50 grid layout that I think makes it look better.
I don't draw on paper, I just can't do it. I always want to see results in real time, hence the many concept designs.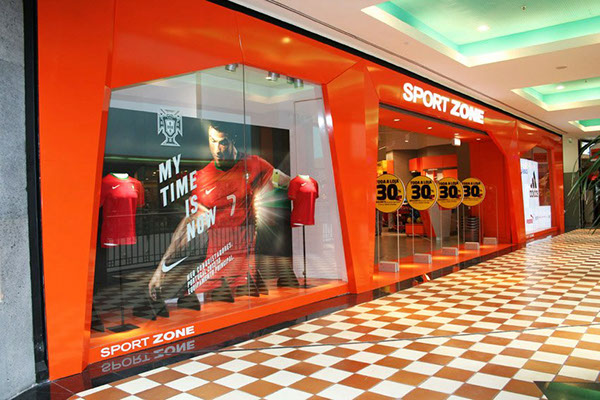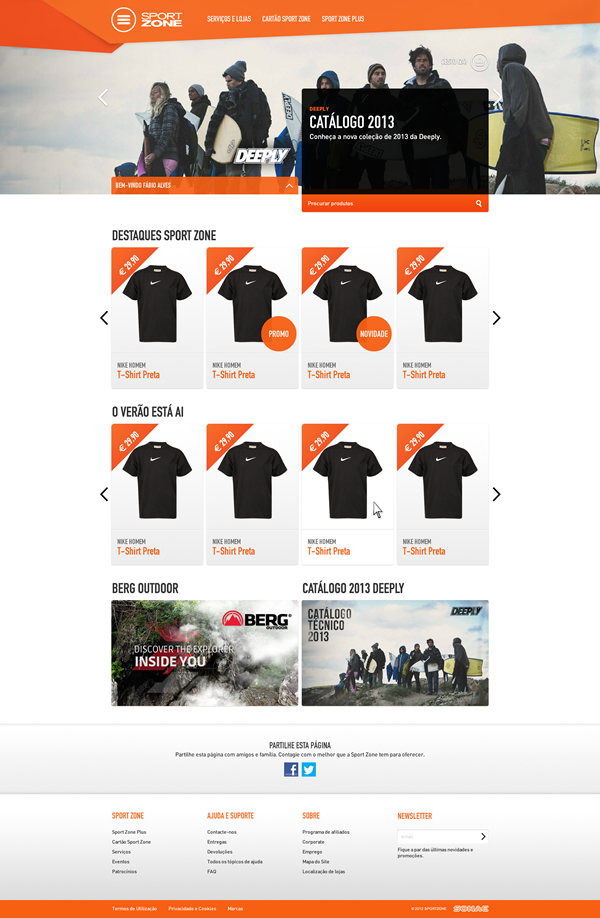 Finally using a grid layout to better present content.