It is a campaign related to donation in Wall Street Facebook fan page, from 8-21/4/2013.
It aims to get more LIKE for our fan page and let people to SHARE.
We have the posters, leaflet with QR code at Wall Street centres.
There is also an instruction for student to fold the origami cranes. We hope we can get more noise and LIKE from this campaign.
Poster: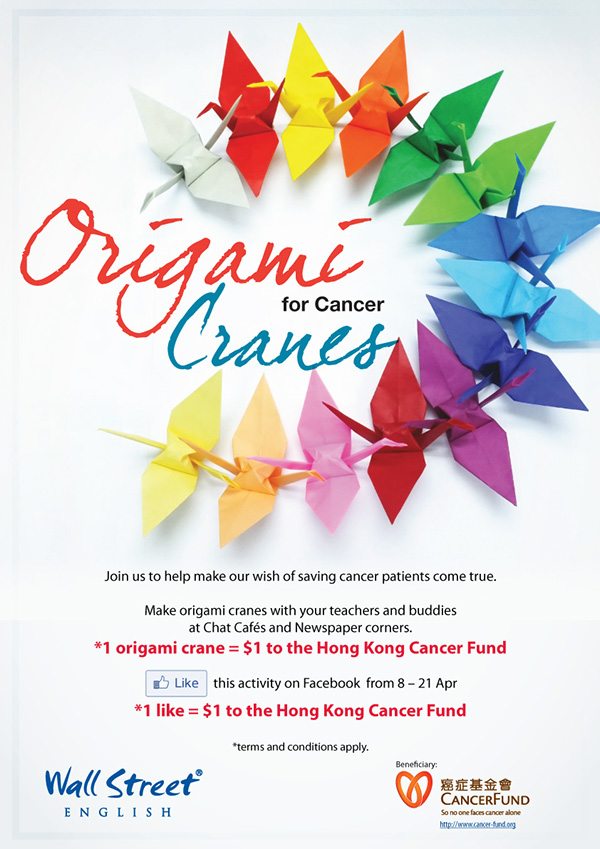 Instruction of folding a origami crane: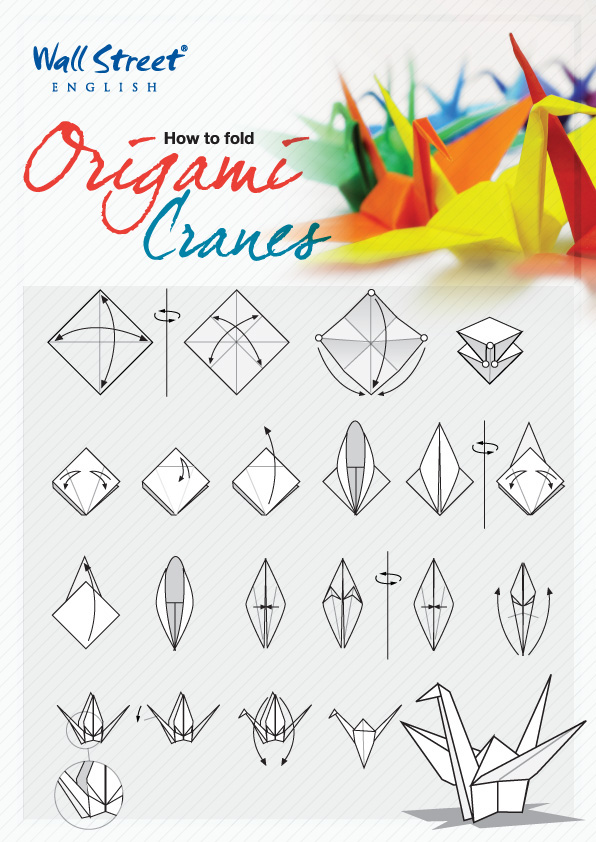 We have a page for non-fan and fan: