Glowing Calendar
Agency: Graphic design studio by Yurko Gutsulyak
Art director, designer: Yurko Gutsulyak
Challenge

It was necessary to design a

quarterly calendar

* gift for the Rawenstvo company. First of all, the calendar should be traditional, practical and understandable for conservative users. But due to an interesting idea the calendar should become a special and desired present.
One of the major activities of the Rawenstvo plant is production of radar systems for Russian Naval Forces and coast watching service. We decided to dedicate the calendar to echolocation theme and told about 6 animals that are the living natural radars in fact. All the illustrations and descriptions are printed with transparent ink that glows in the dark and can only be seen in the evening when the user turns off the light in the office before he goes home.
Construction of the calendar prevents user from looking through all the illustrations ahead of time – one should gradually tear off the pages and wait until the glowing ink gets charged.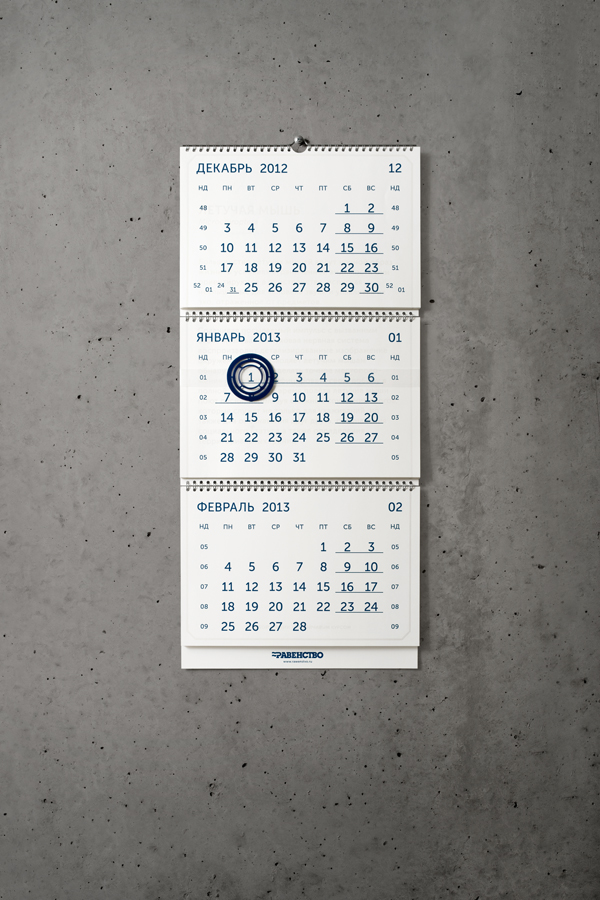 Project is implemented in cooperation with IC4design illustration company. 
"In this project we illustrated animals that are not popular and well-known, like, for example, shrew, owl moth, oilbird and others. The most important thing for us was not only to achieve resemblance, but also to make illustrations attractive. Each of the six animals has its character. We always care about the comfort of the viewer." – Hiro Kamigaki, Daisuke Matsubara.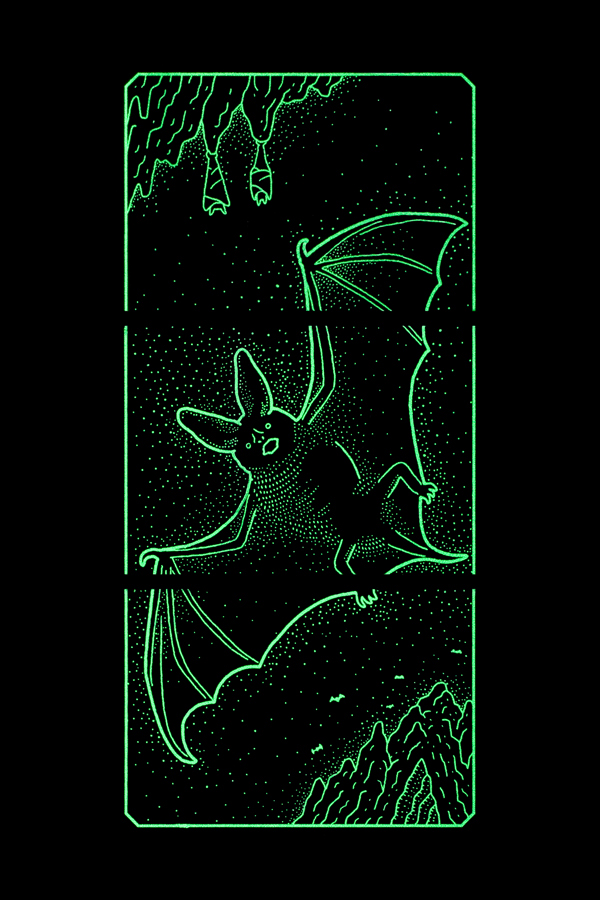 *

Quarterly calendar (trio calendar) is the most popular calendar construction on the former Soviet Union territory. It is considered to be the most practical and convenient in use. Traditionally the calendar is made up of 3 blocks with 12 month-pages in every block. The middle block shows the current month and the two others show the previous and the next ones. There is a sliding window on the middle block indicating the current day. Every month, the top page in every block is torn off. Quarterly calendars have large numbers and always include the numeration of weeks.