Million Trees NYC / trees counter

Million Trees NYC is a citywide, public-private program with an ambitious goal: to plant and take care of one million new trees across New York City's five boroughs over the next decade.
interactive outdoor advertising.


In order to enhance the power of our concept, we thought about an interactive outdoor advertising that gives people the chance to express their feelings or whats the million trees is for them.
guerrilla.


In order to stimulate people curiosity about the logo,we created a guerrilla teasing action in the streets.
A sticker version of the logo will be attached to any kind of number in the urban landscape.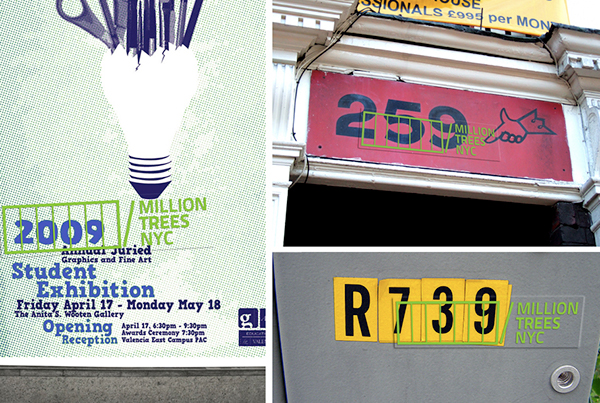 This project was made in collaboration with Martina Francesconi.