My dad has a bad heart and has a valve replacement, which makes his heart beat sound robotic. When everything is quiet I can hear it ticking which has always been a special moment for me. While I was deciding what to do for my Thesis I got sick and went to the ER. While the doctor was listening to my heart I could hear his heart and could tell he also had a similar heart surgery based on the robotic sound of his heartbeat.
I thought it was an interesting connection to our Thesis theme; Art Vs. Design. The valve, to me is design, the powerful connections the valve creates, like the ones between my dad and I, was art. 
I recorded my dad's heart and put the recording on my ipod, then placed the ipod inside a shadow box. The front of the frame had a heart cross stitched. 
I then placed the frame around my school, the bus, public library and some other places. It was amazing to watch people react to the frame. Most often people did not notice it was even there, but when things slowed down and got quiet people starting noticing. It was a perfect metephor for these quiet moments between my dad and I.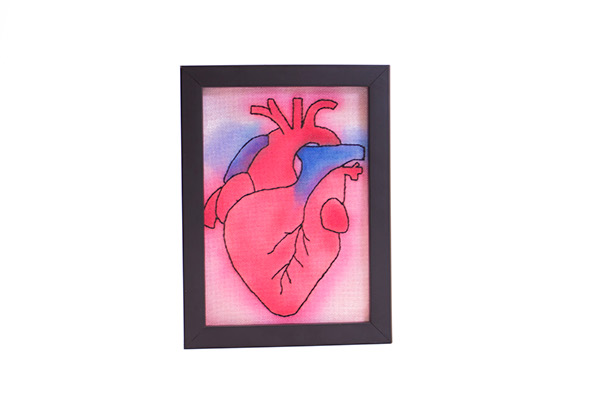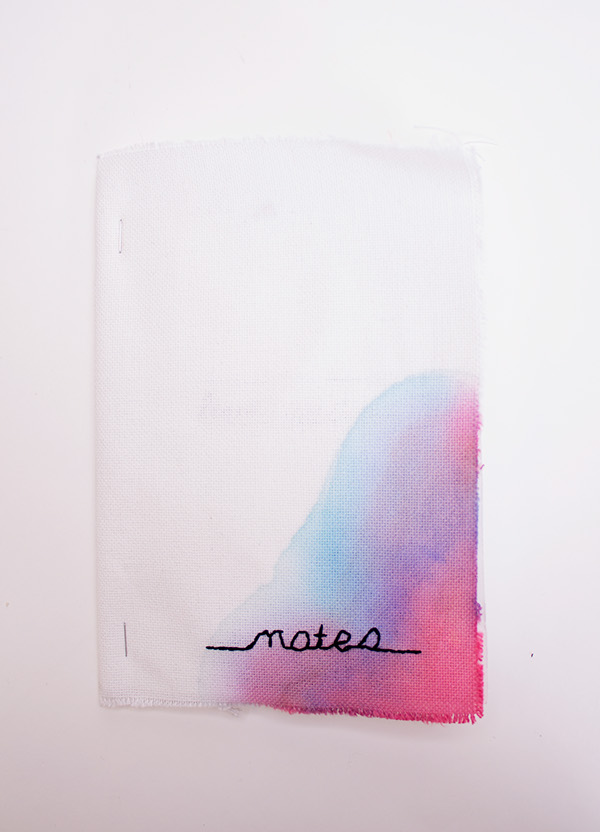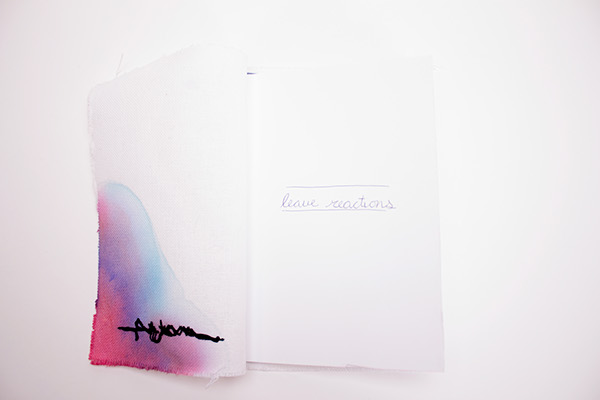 From the first piece came the notebook. Then from my notes came the final piece, a summary of my experience that people needed to "slow down" and "appreciate" their surroundings.