"Crystalline Green" is my own project with several variants of ornaments and patterns.
Lately some of these drawings become a fabric and then even unique pieces of woman clothing.  
All prints are absolutely exclusive and drawn with watercolor by my hands, then digitalised and combined to a prints. And only then transferred onto silk and cotton fabrics with a help of digital printing. Digital printing is the only (but also time-consuming and complicated) process which could reflect all colors and shadows as drawn with watercolor. I was trying silk satin - a blend of silk and cotton,  georgette and simple cotton fabric to create these dresses you could find below.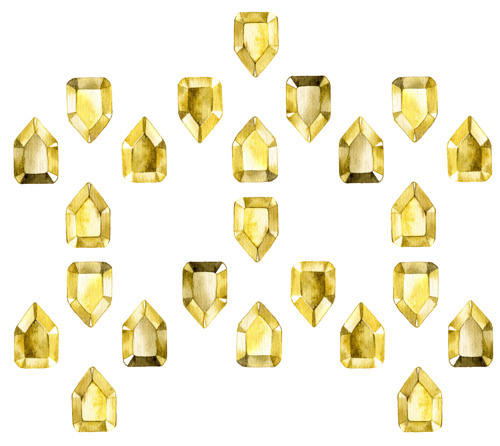 Models: Magda Karásková, Dina Deeva