Infopanel
illustrator script

This infopanel is a one of a kind as it's database driven and fully customiseble... A customised logo can be added.
Contact me trough my Linked-in or behance for further information or email me at danielvanwilligen@online.nl.
The script is free!!! If you like the script just write me a nice reference.
Link to the script: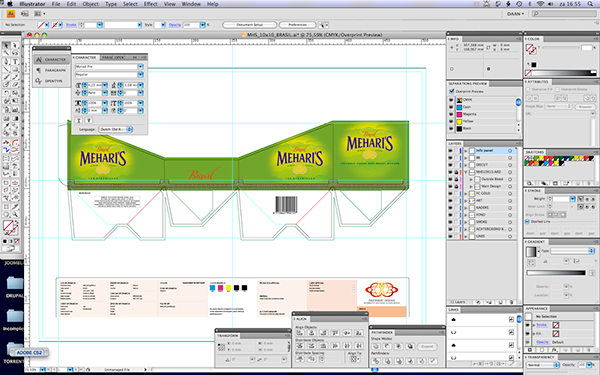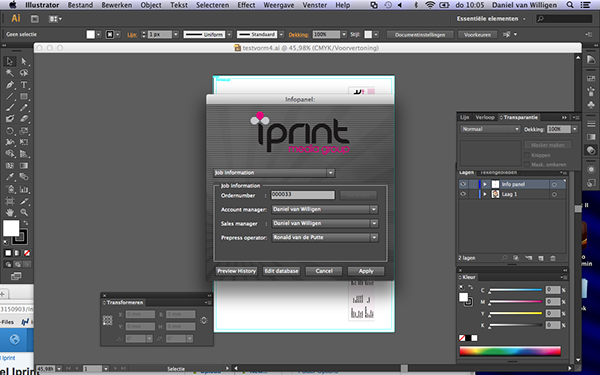 New preview function added, search all files you have created with a infopanel.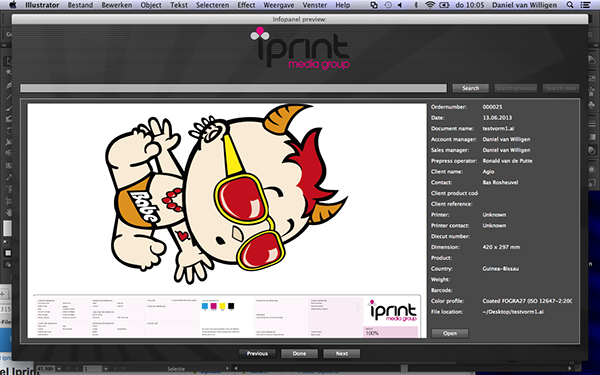 New functions added to the database, customise logo and set measurement.
Search your artwork, get extra information and open it.