Flying Business Cards and a Giant Finger
This is the personal branding and identity that I have given myself as a designer. I aimed to create something that is lighthearted, bold and playful as this is something that I always strive to incorporate in my work.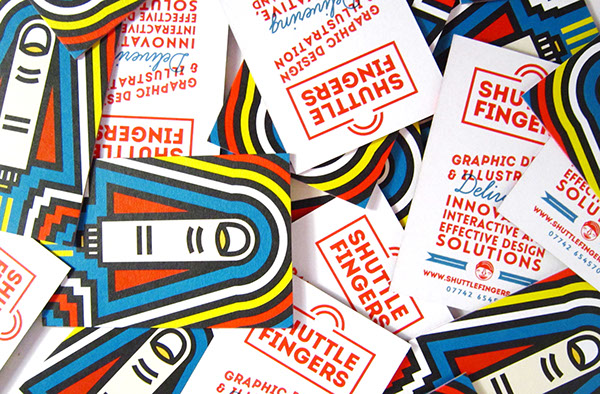 These business cards are a little different than most, to really make them suit the theme of the identity and make them jump out I have given them the ability of flight!
With a small piece of Aerospace engineered rubber elastic these little chaps can fly into the pocket of any CEO or Creative Director this side of the Atlantic Ocean.