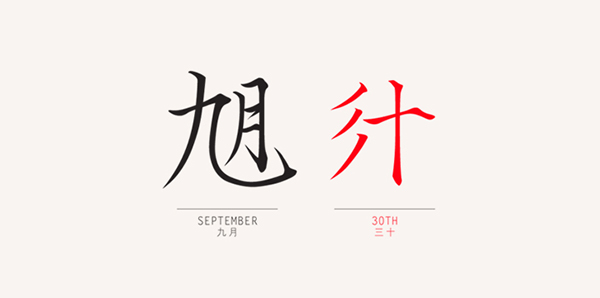 A NEW WAY OF RECORDING DATES IN CHINESE
-
1231 is an experimental attempt to create a Chinese character set from scratch. specially tailored for recording dates. Under the unique system, only one character represents a month and one a day, instead of the traditional (and normal) three and four.
The creative process was a thought-provoking one, in the sense that it involved a complex language structure. It left me with a question to ponder: Does it really facilitate linguistic flexibility when one single character can represent a two-to-three-word expression?
Type style originally inspired by Sammy Or's "Zhaujinti".
-