The following posters are a selection from a project I completed in the second semester of my Erasmus placement at the Bauhaus University, Weimar. The project was called 'Design, Technology, Music' and was taught by Prof. Jay Rutherford. I had studied with Jay the previous semester (Projekt Zeichen) and gained many new skills including manual printing techniques, Digital techniques (including InDesign, Illustrator and fontographer) and Bookbinding. I had wanted to study a project involving music for a long time and this project was open to many possibilities. I decided to experiment between manual and digital techniques and created a series of posters illustrating my favourite songs by the scottich rock trio Biffy Clyro. I began by studying the meaning of the songs personally to me and decided to display this on the posters. Each poster consists of a number of layers all of which were cut out in paper and then taken into Illustrator to create vectors. A selection of the posters were showcased at our final exhibition, held in a grunge bar in Weimar known very well as C.Keller.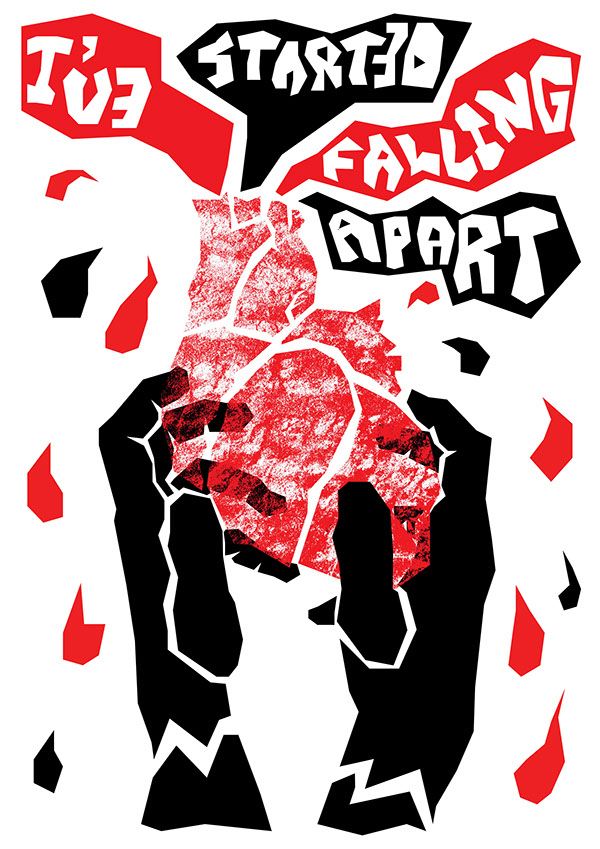 There's No Such Thing As A Jaggy Snake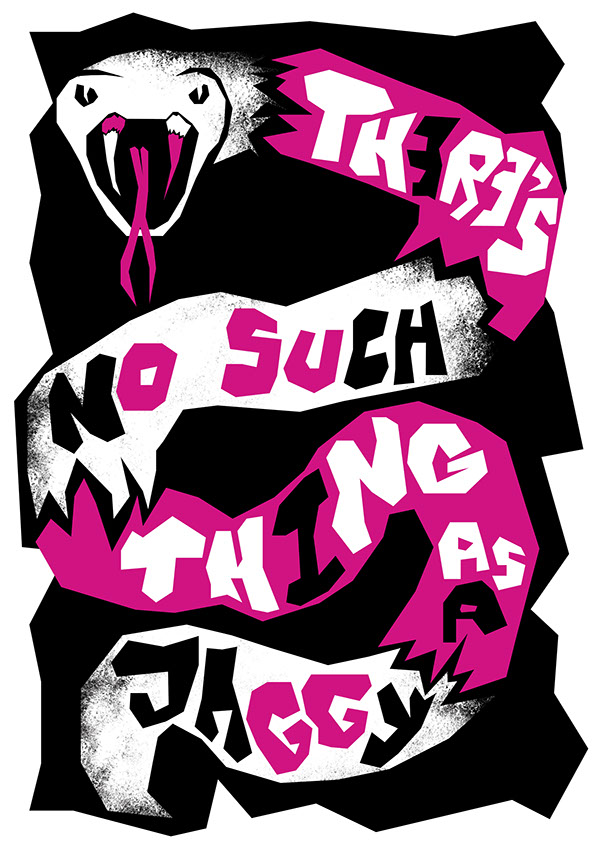 Below I have included a picture taken of me with my work at the exhibition in C.Keller.