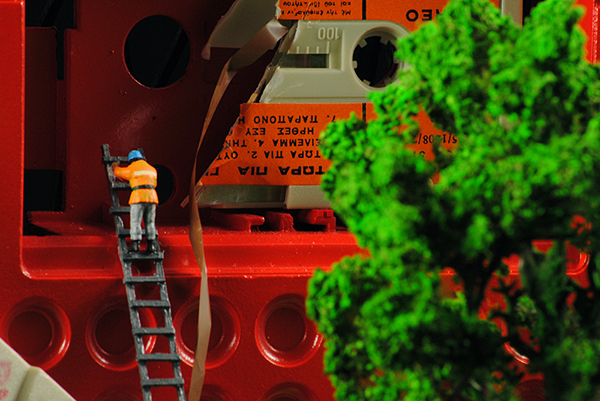 TURN YOUR RADIO OFF, 2013.
Illustration for Greece's top web-radio station 
www.offradio.gr
. Mixed media sculpture, 35cm X 25cm X 40cm. An analog early '80s radio-cassette player is getting a facelift, in order to act as a setting. A monument and a playground for listeners and radio producers. Photography by Michalis Dalanikas and Dimitris Polychroniadis.