SuitUp.ru is the first 3D online fitting room on the internet.

We've been developing Suit Up for about 2 years now. And today we can be proud of the result. It is the best B2B solution in the apparel market.
And also a virtual intermediary between brand and consumer.
special development + special photo equipment + a lot of work + magic
3D fitting room with differents interiors, models and a thousand things.
User can make Looks here.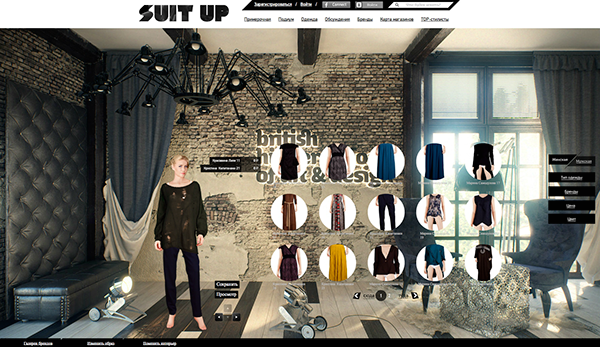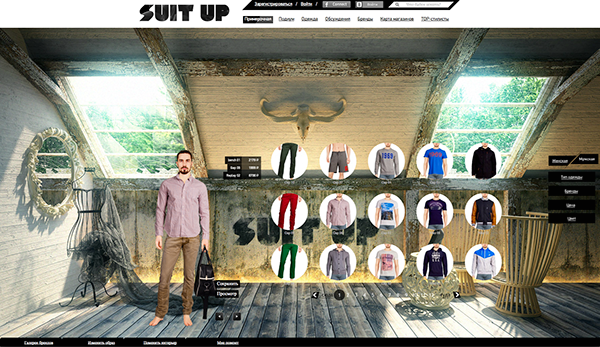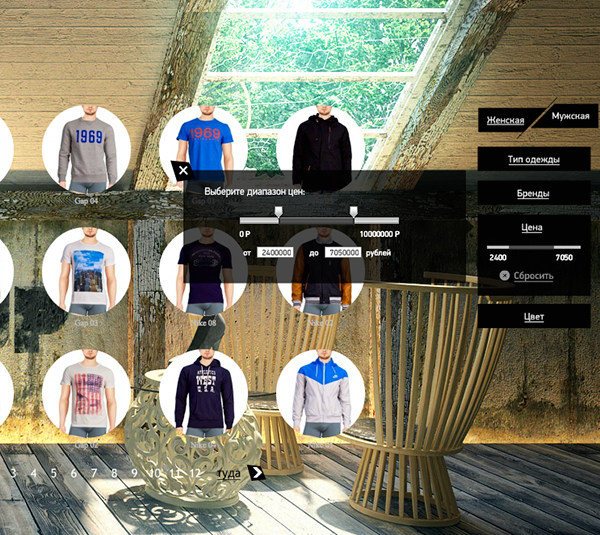 User can save the Look in his Profile and Podium. 
New empty Profile with special hints.