Illustrations for magazine INC (india)
Illustrations done for feature story in magazine INC ( india).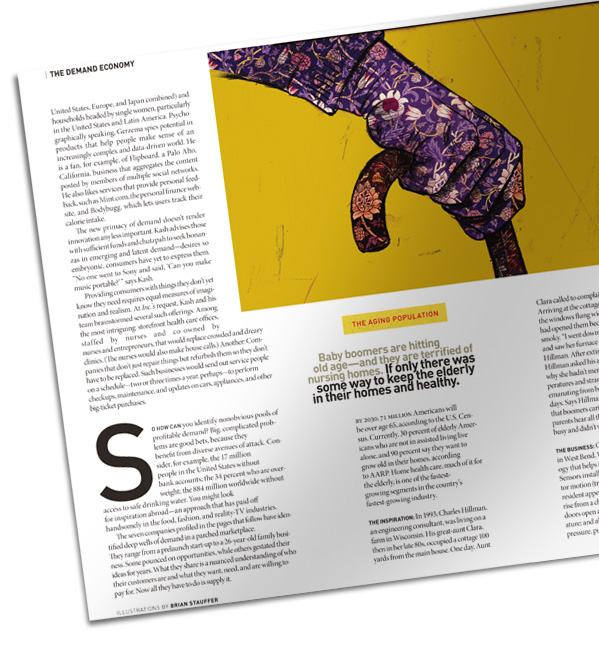 By 2030, 71 million Americans will be over age 65, according to the US Census.
Half of all americans believe that automobiles are the main cause of air pollution in their communities.
Roughly 40 million Americans suffer from chronic long-term sleep disorders.
Forty per cent of americans say they have very little confidence in traditional financial institutions.
Tainted burgers, Contaminated  eggs, E.coli scares.
No wonder Americans are looking close to home for their food.