The new collecion of badges
"

L'ultima parola

"
by

PRS of GGI (B.Boukagne)

is on sale ! :)
In case you would need to customize your bags and other accessories with black humour, go and see the collection of tiny badges :
La nouvelle collection de Badges « 

L'ultima Parola 

» by

PRS of GGI (B.Boukage)

est en vente ! :)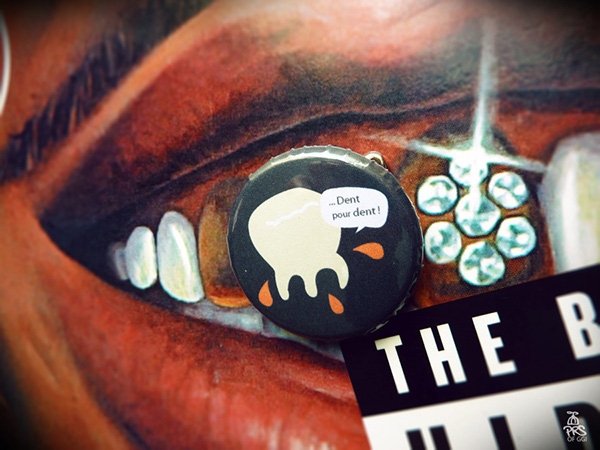 Avec chaque produit une petite pochette carton au couleur du badge...
Diameter :

3cm - 1.18 inch 
70% aluminium, 20% plastic, 10% humor and bad taste.
------
Diamètre :

30mm (3cm - 1.18 inch) 


Poids :

4g
Matériaux utilisés
70% d'aluminium, 20% de plastique et 5% d'humour et de mauvais goût…
Procédé de fabrication