Stupid Ditties 4 - Awesome Foursome!
Stupid Ditties
is an compilation of tracks by Indian alternate, punk and indie rock bands, that's released for free every year, by a friend of mine. A cd is given away at the launch gig, and then the album is put online for everyone.

I designed the cover and inlays for the fourth edition of the compilation. This marks the first time I've illustrated for a project, instead of getting it done from someone else, or relying purely on graphic design.

I also designed the website for Ennui.Bomb, my friend's record label for the album. It has all the music from this and previous releases up for grabs!
The artwork below includes the cd cover (with the title and image both illustrated by me), back cover, the cd sticker, the poster that was available as an insert, and the back of the poster with the band images.
A color option for the final design, and some earlier cover options: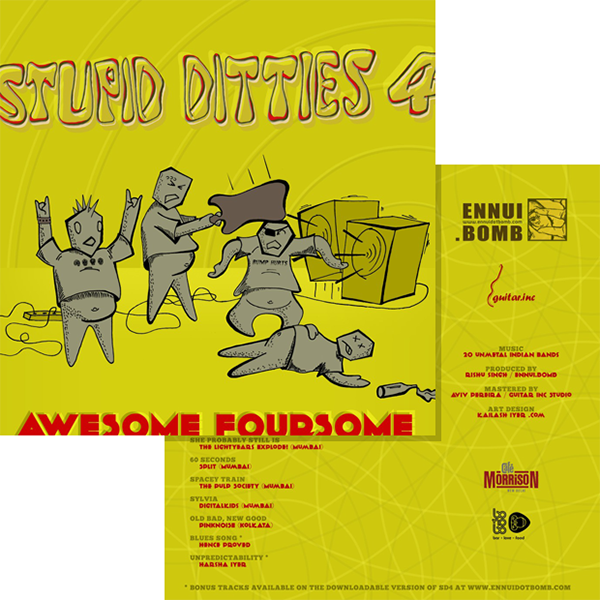 The website -
www.ennuidotbomb
- was designed to be one contiguous horizontally scrolling page. It is essentially a container for all the albums upto and including Stupid Ditties 4. They're all available for free download - 6 albums featuring more than 80 tracks.