A Time for Everything
cd packaging concept using only cardboard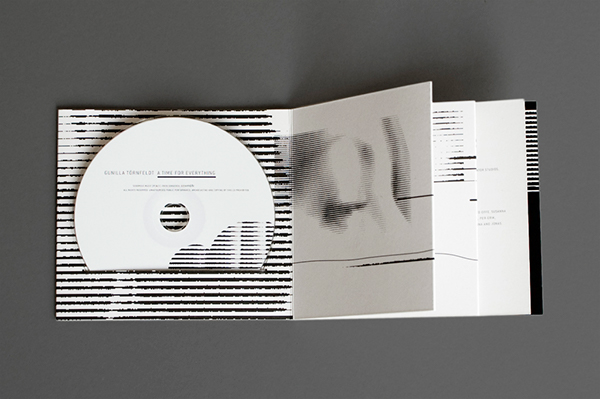 Record cover for jazz artist
Gunilla Törnfeldt
.
The graphic design for the cd cover is, like the music, built on contrasts.
The horizontal format and the horizontal lines is an attempt to visualize time.
My aim was to make an environmentally friendly package using only (recyclable) cardboard, with no loose details and no glue. The solution is a sort of accordion fold with a cut to put the cd in.
"there is a time for everything and a season for every activity under heaven / a time to be born and a time to die / a time to plant and a time to uproot / a time to kill and a time to heal"