Concept for an exhibition's branding and promotion.
Pitched to my peers at Nottingham Trent University for the 2013 graphic design degree show. My concept was based on the notion that as graduates in graphic design, we are jumping straight in at the deep end from this year on, hoping to find the best opportunities and step up in the world.

I wanted to stress the importance of people from industry giving us a chance, by sending out a distress signal, encouraging them to come give us offers and opportunities. Originally titled 'Sink or Swim', I abbreviated straight to SOS, so I could play around with other expressions to do with nautical vocabulary and also avoid any negativity that might surround the name.
Came in 3rd place to our winning pitch 
Flock
 by Louise Stone, Lizzie Purchase and Joe Waterfield.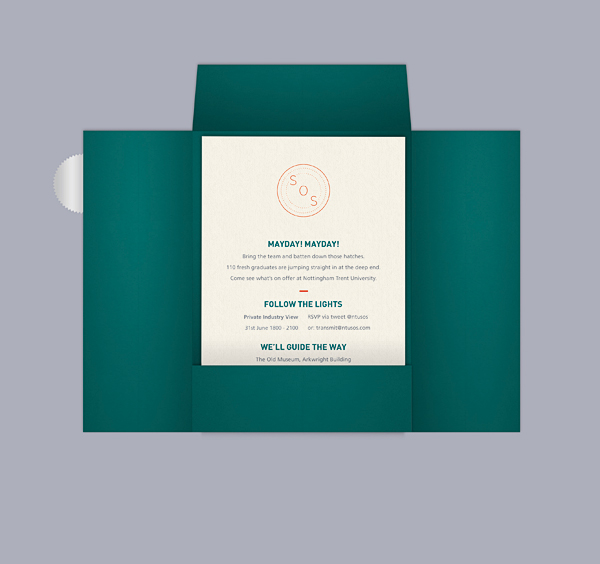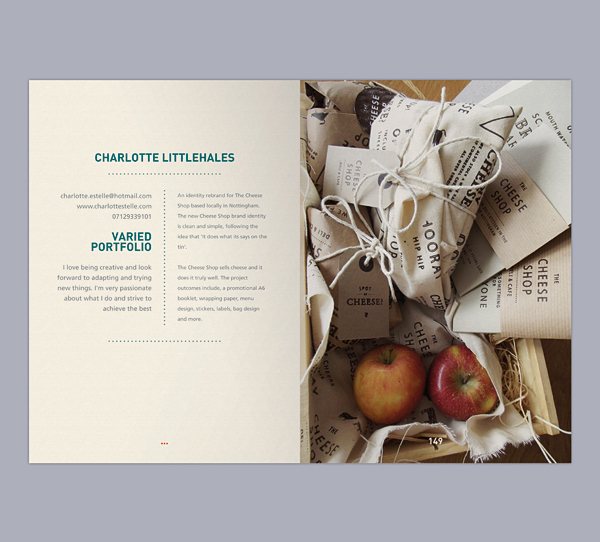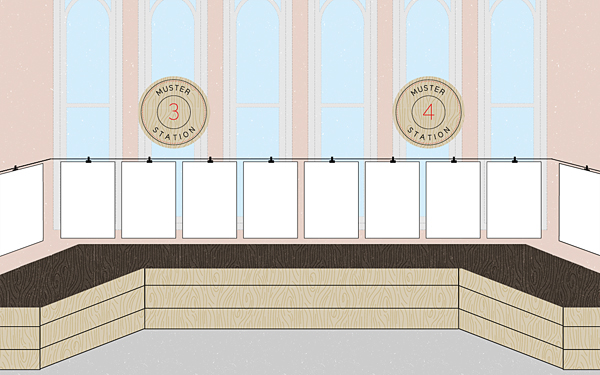 The website is intended to be more of a showcase of our work, and hopefully a bit of fun, rather than a simple directory of names and basic images. It is also adaptable for use in the exhibition, to show animation and web work, which I proposed would be featured at the 'navigation deck', based on a ship's bridge / control panels. The way it was designed incorporates swipe movements and rollovers to mimic a moving tide / water level.