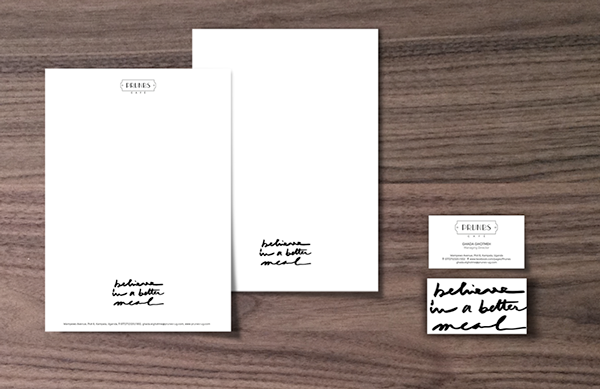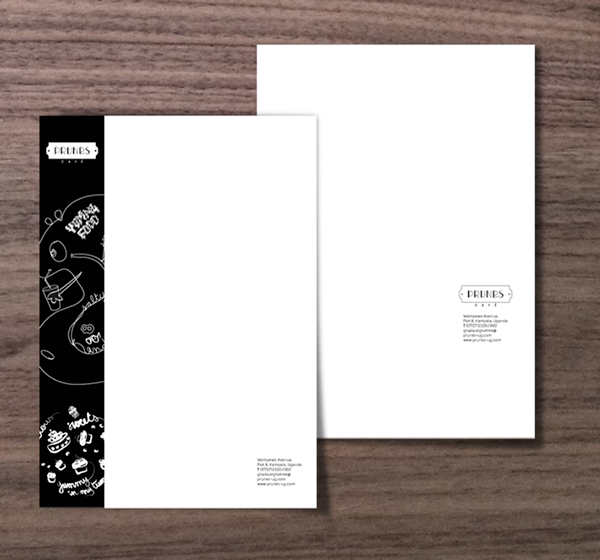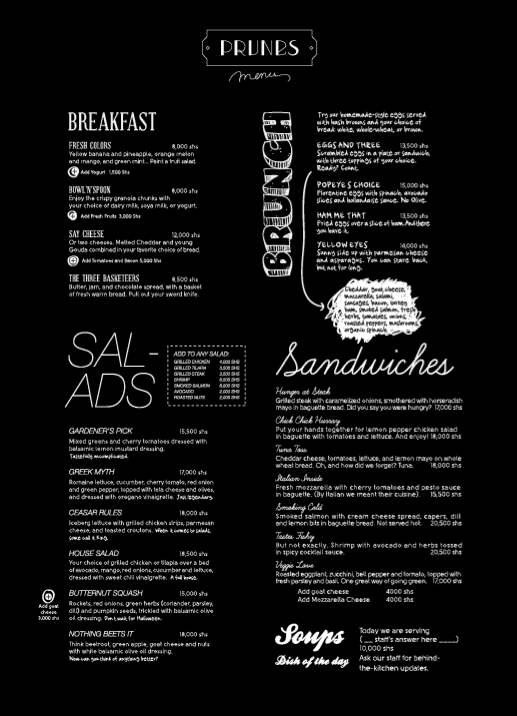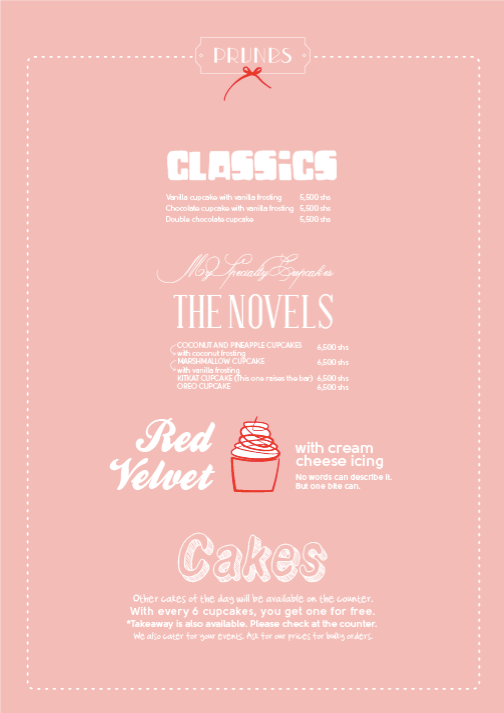 Black walls were covered by BW illustrations reflecting the eclectic feel of the place, and the rich variety of tastes that one experiences at Prunes.
Advertising: The below ads were developed as both Print and Online Content.
The first hereafter was developed to announce and promote Breakfast and Brunches at Prunes. 
Advertising: The below two ads and web banner were developed recently for the re-opening of the restaurant that shut down for a month after it caught fire. The ads announce the new extended menu at Prunes while building on the assets of the Brand.