Aura BLight Power Bank
Power bank for iPhone, iPod & iPad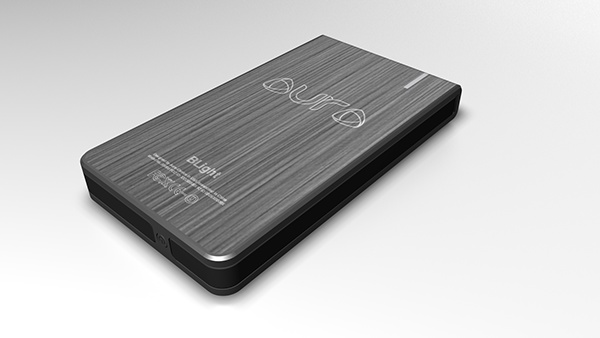 BLight is part of a range of power banks designed for Aura iDevices. Builded in aluminium box it has two incorporated cables; one USB cable to recharge the internal battery and make work the internal 8Gb storage, and a lightning connector to recharge your iPhone5, iPod Touch or iPad. It has even a USB connector to recharge any other device.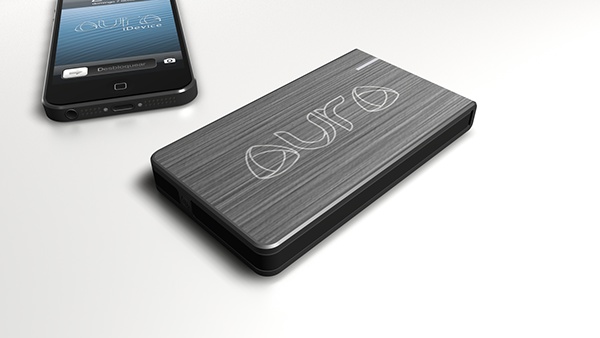 BLight can be finished in different finishes; polished aluminum, striped aluminum, carbon fiber, leather appearance, etc...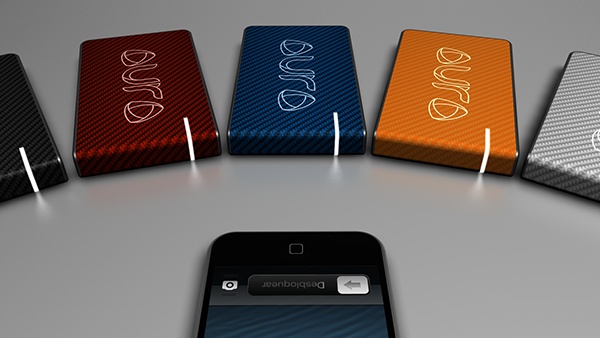 With an 3500mAh internal battery and 103mm height, 57mm width and 12,6mm thickness, it's perfect to recharge all your devices at time. And with this compact design you don't have to worry about the cables and wear it on your pocket.
The packaging is a classy white embossed cardboard box with a sticker on the back with the details and all of this inside on an acrylic box with an acrylic hook.