Samsung Galaxy Tab
(TM)
Advert Pitch
Copyright 2010 Samsung Telecommunications America, LLC (Samsung). Samsung and Galaxy Tab are both 
trademarks of Samsung Electronics America, Inc. and/or its related entities. Photo images
 simulated. 


Concept 2: Samsung Galaxy Tab(TM) People
This concept focuses on the question, what kind of person will use a Galaxy Tab? 
Concept 3: Samsung Galaxy Tab(TM) Mobile Computing
This concept looks at how the Galaxy Tab can be useful to users. Mobility and spontaneous use are recurring themes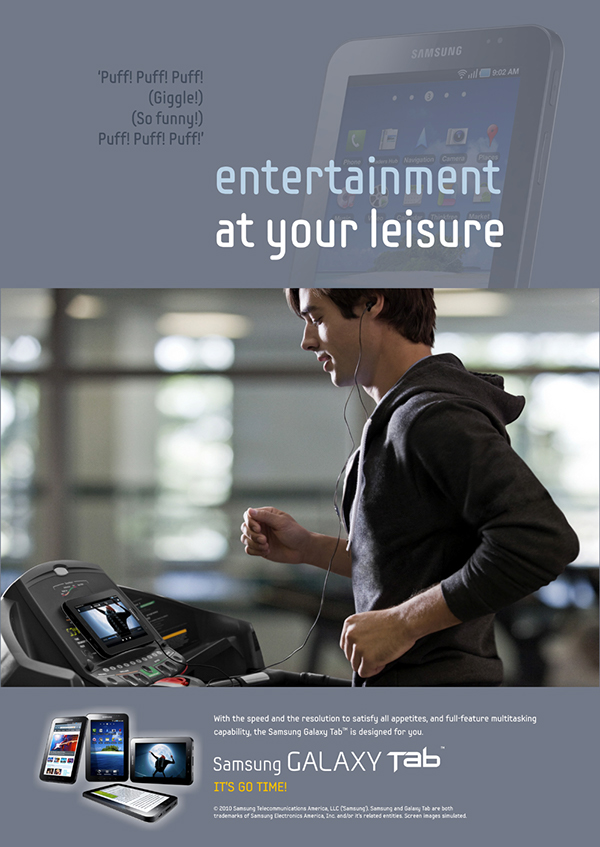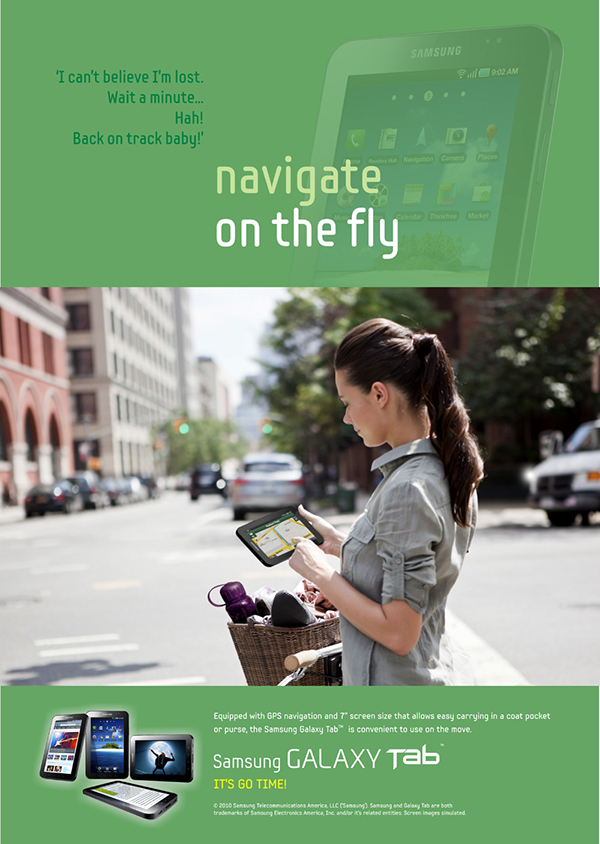 Concept 4: IT'S GO TIME!
This concept combines the previous two. A look at the spontaneous nature of tablet computing, but this time, focusing on the people rather than the device. Again the design seeks to answer the question: What kind of person would use the Galaxy Tab? 
All photo images provided by Samsung Mobile. Other illustration created as vector graphics using CorelDRAW X4.