—
Portucale is an iconic approach to the Portuguese background that calls for a moment of reflection from history as a never ending story of broken promises.  A visual essay with a stong critics brought by a poster and an iPad manifesto. Focused on a strong and personal vision, it speaks in two tones about the country: Portugal as an infinite loop of opportunity and hope that is led to failure and broken promises - An almost infinite shape that is neither infinite nor assertive. From the promises of new lands to the fall of the greatest king in the mist of Africa, from the sunny corner to the bankrupt legacy - From the almost this to the almost that - There is one thing that Portugal never lost in the loop: Rich and mature visual communication, set on simple and assertive editorial aesthetics that never served failure. Portucale: Portugal Falhado — Portugal Cumprido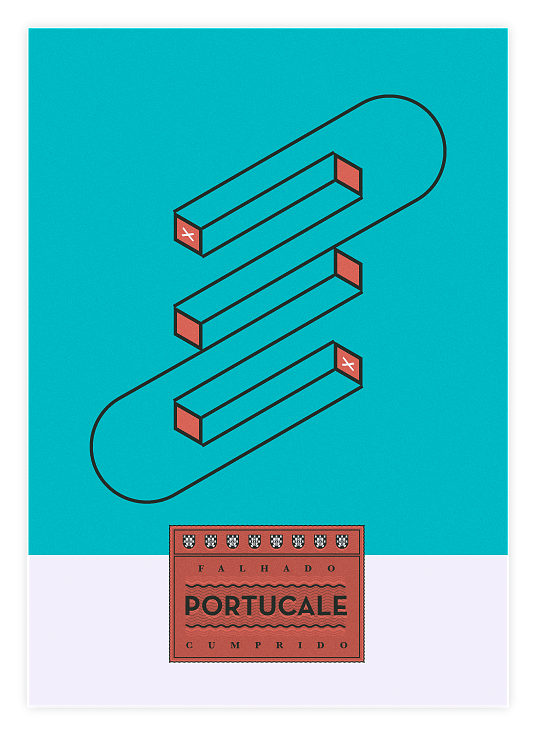 —
Using our everyday resources, Portucale in an iPad app that enhances the experience by allowing the user to browse through history from the timeline on top, empowered by the horizontal scrolling. The app provides critics to every key year on the history of the nation. Serving the promises and showing the failures, this app is an never-ending loop of hope and disapoitment. Portucale is set in digital realm honoring the identity of the printed  newspapers, in a strict connection between history and identity.
A news app focused on the Royal Studio's acid.