Sometimes photography is work; sometimes it's a necessity, like breathing.
Guido was my neighbor, the sweet neighborhood loony that nobody dared to talk to.
I met him one day, when he was denied entry into a coffee place. Since then he became part of my life.
Every week he used to unexpectedly show up in front of my door asking for coffee, a bit of food or just some company.
Like many people suffering from mental illnesses, he was always alone. Often discriminated and ridiculed 
in the street, he felt safe at my place where he could be himself without being judged. 
We spent a lot of time together and I started photographing him.
He loved it and wanted me to make a movie about him.
Guido was a famous Dutch sculptor until his thirties, when he started having psychotic episodes.
In one of them he decided to dress like a woman and changed his name to Evelien.
The following episode was heavier and he disappeared for a year to be finally found in Turkey.
His brother flew to Istanbul to look for him and found him after two days. Everybody knew Guido in that town,
although his new name was Abdullah. He had been living in the streets or at people´s guest rooms during all this time.
How, is still a mystery...but everybody loved Abdullah.
After Guido was brought back to Amsterdam he was diagnosed with schizophrenia, drugged and finally
discarded by a system that didn't know
how to  help him. He was given a monthly shot of heavy antipsychotic medicines
and left on his own.
But he could never work or be the same Guido anymore  and lived sedated and all by himself in his atelier.
Just another sad history of a broken life due to mental illness. Another sad history of loneliness.
Thanks to Guido I became more patient, less self centered and kinder. I learnt compassion, and I did learn not to judge
so fast and easily as we all do nowadays. He opened my eyes about the reality of mental illnesses, which I am
still trying to document with some other "special" souls.
Still, when I look at these pictures I feel a lot of pain and frustration. Pain thinking about my friend, who spent his last days
locked in a psychiatric ward of a cold mental hospital. Far from his home and world. Alone.
Frustration, because I have seen with my own eyes how difficult and challenging life is for people affected by mental illnesses
and how society still looks into another direction and ignores it.
Guido was the most "special " person I have ever met.
He was way too pure and nice for this world. He could see beauty everywhere, even where there was none.
I hope you are better now, wherever you are...
I found Guido in the park one morning with his hands covered in writing. I´m god, it says.
Receiving my visit in his elegant Audrey Hepburn pose.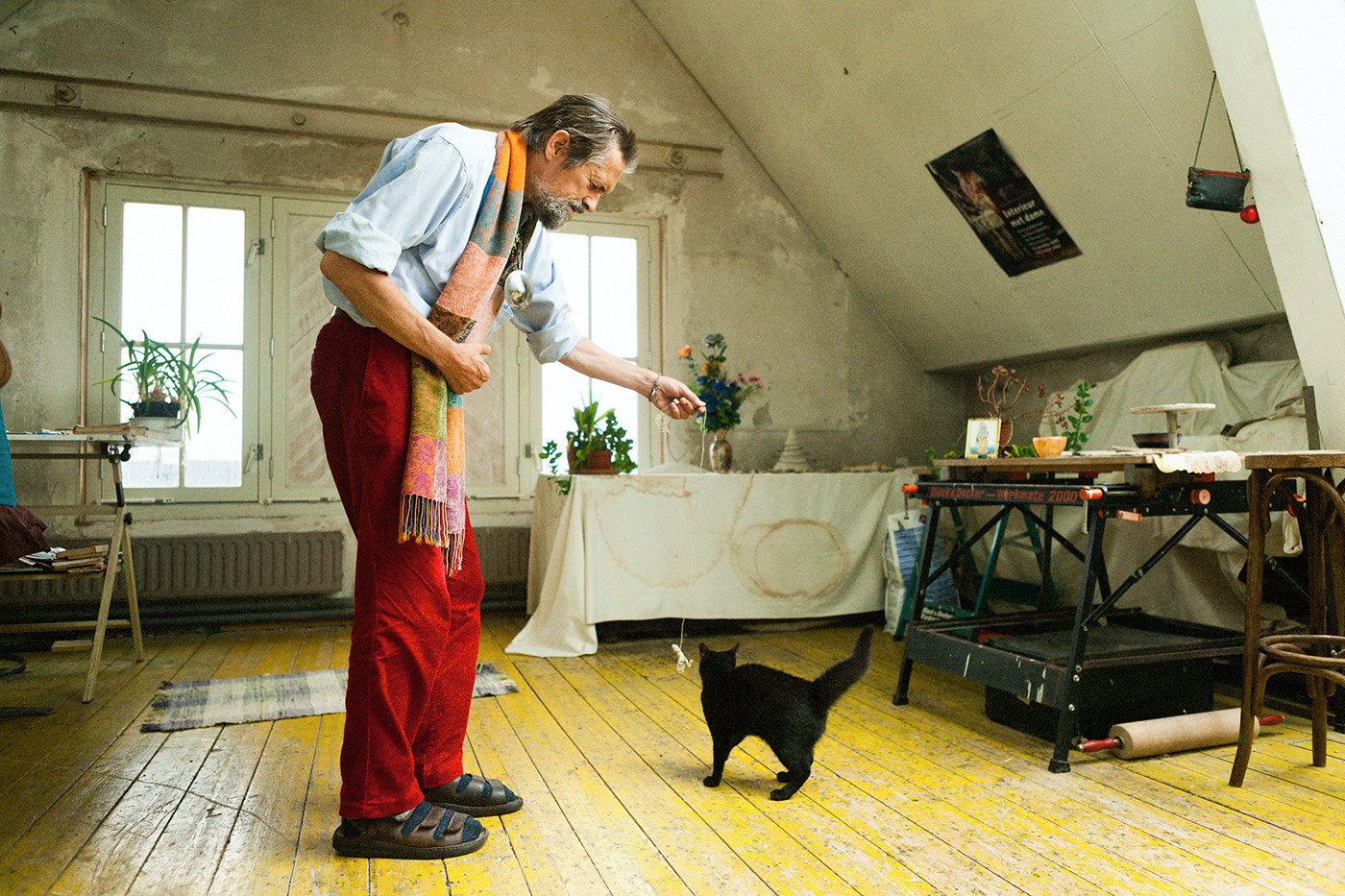 Teaching Guido how to play with his new rommatte "Madonna".
Guido believed the longer your tongue is, the smarter you are.
Drinking huge quantities of coffee was Guido´s way to counteract the effects of his medicines.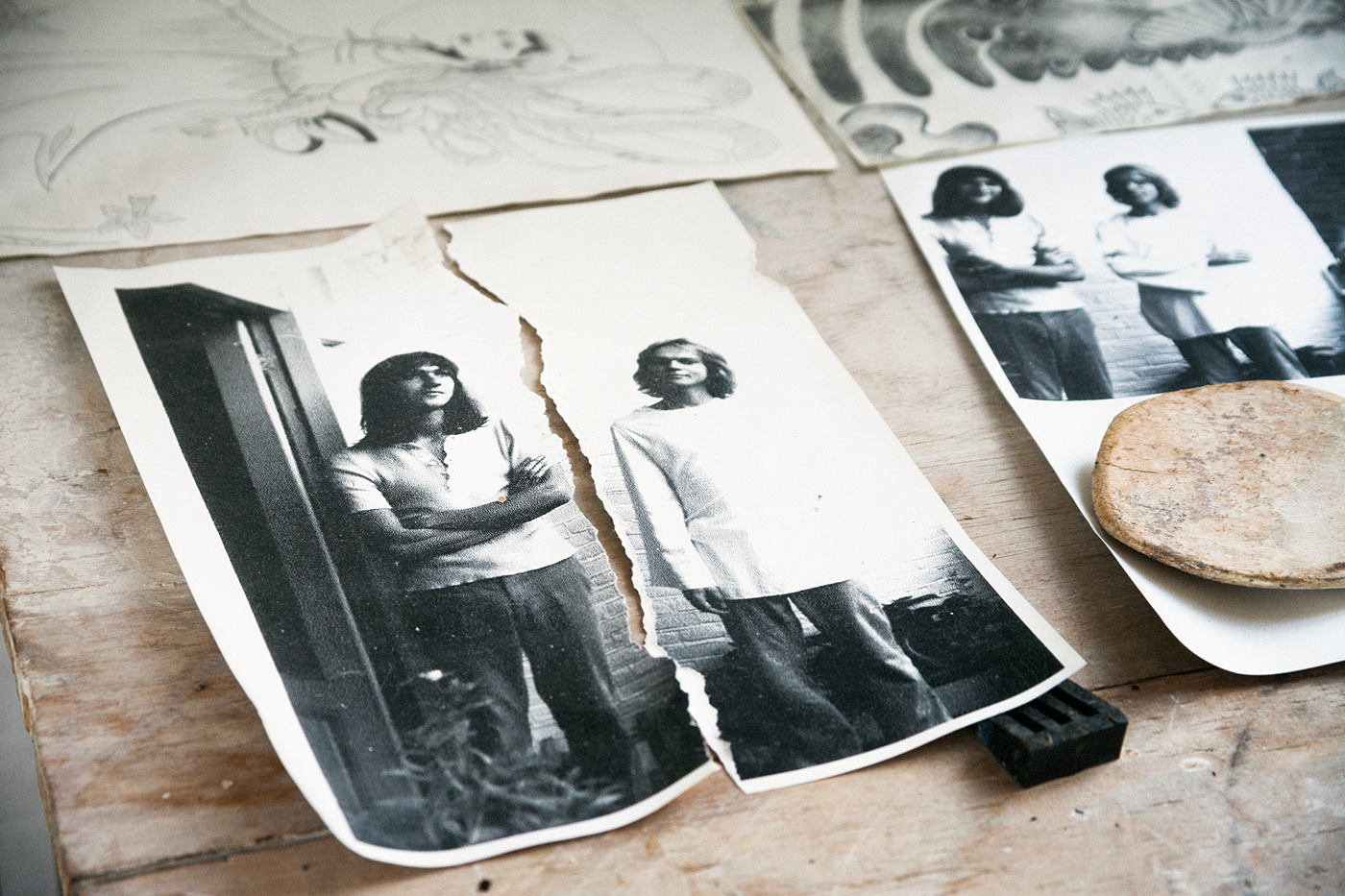 Torn apart picture of young Guido (left) and his brother.
Guido dancing for me. In the background the female dresses he used to wear in the past.
Sculptures made by Guido. He was fascinated with Ballerinas since a very early age.
Guido places his hand on a postcard that says "I am free".
Guido´s new treasure found in the garbage. He spent the entire morning talking to his new friend and petting him.
This is the last time i saw Guido alive. He died one month after this picture was taken.
Sadness gripped my friend , locked in a 12m room of a mental hospital, far away from his world. Sadly enough, I was the only person who visited him at the hospital.
Last picture i took at Guido´s atelier. After that, his brother and me emptied the house together,
going through every small detail or note that Guido left.
I will never forget that magic place… Guido´s world…