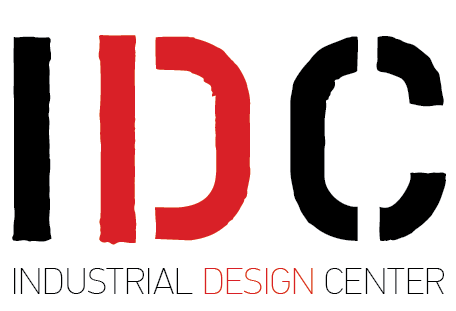 School: NTUA School of Architecture
Course: Architectural Design 7-8
Semester: 7th-8th
Project Team: Antonis Tzortzis, John Sourlantzis
Professors: M. Kafritsa, P. Vasilatos
Academic Year: 2009-2010
Το κτίριο της παρουσίασης αποτελεί μελέτη του συνθετικού θέματος του 7ου και 8ου εξαμήνου. Πρόκειται για ένα Κέντρο Βιομηχανικού Σχεδιασμού. To κτίριο αυτό έχει τη δυνατότητα να φιλοξενεί εκθέσεις καθώς και καλλιτέχνες-δημιουργούς σε χώρους πλήρως εξοπλισμένων εργαστηρίων, γύρω από το αντικείμενο του βιομηχανικού σχεδιασμού. Το οικόπεδο είναι 2.770 μ και αποτελείται από τους εξής κύριους χώρους:  υποδοχή, διοίκηση, καφετέρια, εκθεσιακοί χώροι Α και Β, εργαστήρια δημιουργών, αμφιθέατρο. Χαρακτηριστικό του κτιρίου είναι το κέλυφός του το οποίο αοτελείται από 6 πτυχωτές λωρίδες. Αυτές μιμούνται τη μορφολογία του εδάφους και ταυτόχρονα συνομιλούν με τον αστικό ιστό προβάλλοντας συγκεκριμένες προθέσεις. O ρέων χώρος που δημιουργείται εσωτερικά οργανώνεται σε ενότητες, ανάλογα με τη χρήση και έχει τη δυνατότητα να μεταλλάσσεται και να προσαρμόζεται στις εκάστοτε συνθήκες.