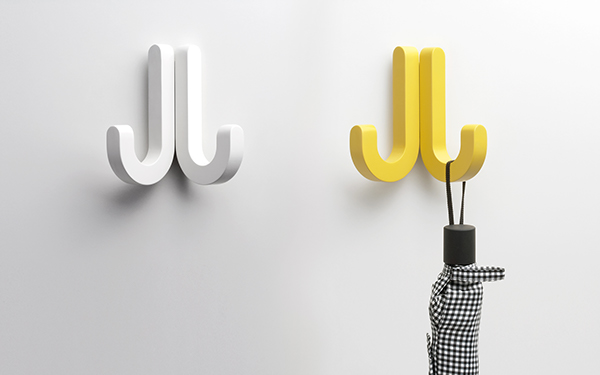 Candy is a wall hanger. It consists of two wooden elements and a specially-designed metal joint.
Apart from clothes, Candy is ideal for hanging your helmet, your wide-straped bag or even use it as a book stand.
What makes Candy special is the purity of its form, the way the light is cast on it, highlighting its three-dimensional character, its generous size, the warmth of its material, as well as the friendly way it touches the objects placed on it.
A single Candy hanger or an arrangement of more can give our wall an aesthetic appeal and at the same time convert it into a functional surface.