MINUT' for Lexon - Personal project
the timers ancestor, the hourglass, held the interest of being truly universal. The information was visual with a balance between time left and time spent while the timer actually looses this information.
The idea was to communicate time passing by thanks to the distortion of a simple shape. MINUT'  works exactly like a standard timer except the superior and inferior parts are related by an envelope of elastomere. 
Which means when you set a time, it twists and comes back to its original cubic form once time is up.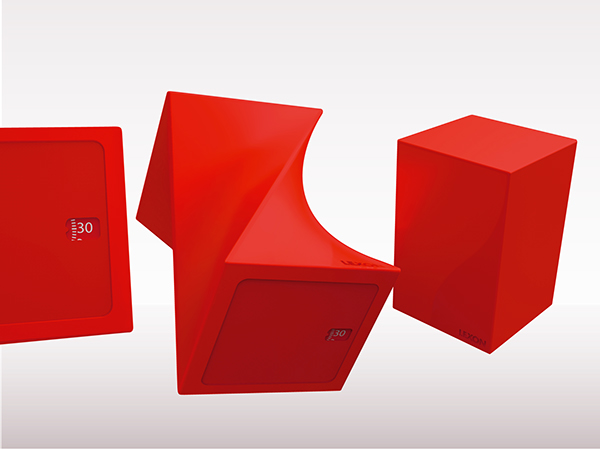 I released it under the brand Lexon for its filiation to the range Tykho created by Marc Berthier. The range explored the capacities of elastomere. Their most famous product is the Waterproof radio, An iconic object which entered the collective memory of design history.