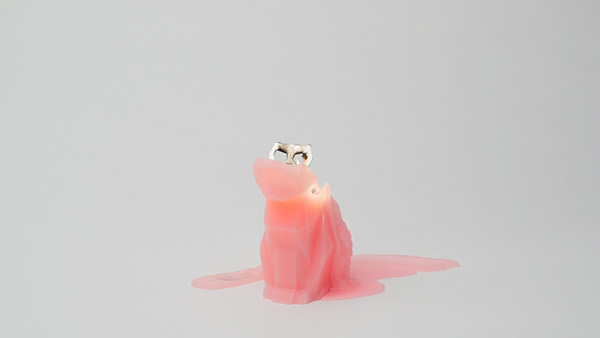 (Formerly known as "The Devil's Pet")

Sweet little cats transform in a fire. Crawling from the ashes come forth grinning metallic skeletons with sharp claws and fire blazing in their eyes.
See list of retailers here:
Product information:
Materials: candlewax, candlewick, aluminium.
Kisa:
Dimensions: 6.7 x  2.9 x 4.5 inches  (17 x 7.5 x  11.5 cm)
Each candle should have a burning time of approximately 20 hours.

Photos and video by: Sebastian Ziegler and Karna Sigurdardottir