My friend Doug Helmick of Chiaro Films asked me to some poster artwork for the premier of his film ASTRO[NOT]. I jumped at the chance to work with one of the most talente
d directors I know.
https://www.facebook.com/chiarofilms
http://vimeo.com/doughelmick
http://vimeo.com/58723257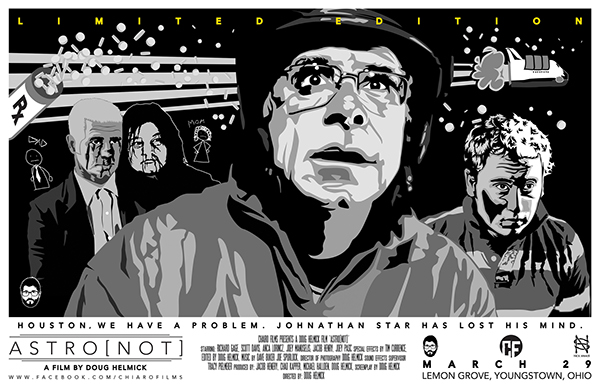 Limited Edition

30 of 30 posters made for the premier of ASTRO[NOT].