Deliscript
& Canter's Deli
Art Imitating Life...Imitating Art

Looking for inspiration for my next font, one night I was driving past Canter's Delicatessen in LA and noticed one of their three competing neon signs.
One of them spoke to me, its letterforms suggesting to me that they might be a viable direction for a typeface that nobody had yet successfully attempted.
To make
a long story short, that was the inspiration and the beginning o
f
my next font "Deliscript". Over the next several month

s
I developed the font until it was ready for release.
Art imitating life?
Soon after its release Deliscript was selected as a winner in the Type Directors Club competition
TDC2 2010
.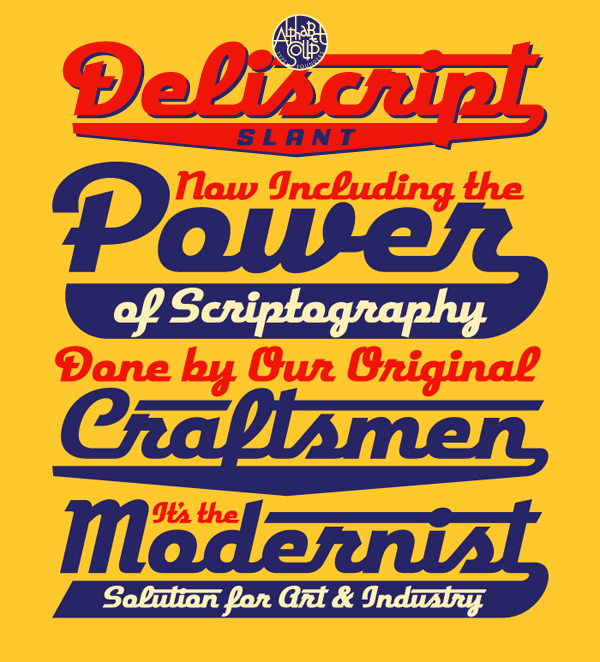 Shortly after getting the news from the Type Directors Club I received a call from young woman who was a member of the Canter family. I was asked to design the graphics for the truck. They had seen my Deliscript fonts and wanted the design to include that sensibility. So Canter's Deli, whose signage I had considered to be my inspiration, had turned the tables and found me as their inspiration. Life imitating art?


Bonnie (from

Canter's)

and I
got along well, and the design for the truck took shape fairly quickly.
The design retained the "flavor" of the famous LA deli, yet felt completely new, also reflecting my personal design sensibility. It has since become one of Los Angeles' better known gourmet food trucks.
If you'd like to read about this subject in more detail, please visit either the article written for the
AIGA/LA
or on my
BLOG
. In addition to being a winner in the TDC2 2010 competition I recently learned that it has also
been selected by the 2011 jury of CA Magazine to appear in Typography Annual 1, the January/February 2011 issue of Communication Arts.
License Deliscript from
MyFonts
Download the
Deliscript User Manual
PDF (732 kb)