MOBB DEEP CHANGED MY LIFE
My new t-shirt e card dedicated to one of my favorite rap groups. The sound of New York formed and inspired me all my life. Among the top various, Queensbridge.
[ENG] 
The concept was inspired, with humor and big respect, by t-shirts became an icon dedicated to the great J Dilla. 
By connoisseur of the genre Hip Hop, I think that Mobb Deep have "invented" a sound, unique. 
Anyone who follows the Mobb Deep inside himself he thinks: "Mobb Deep changed my life."
Il concetto si ispira, con ironia e rispetto, alla t-shirt diventata icona dedicata al grande J Dilla.
Da conoscitore del genere Hip Hop, io penso che i Mobb Deep abbiamo "inventato" un genere, inconfondibile.
Chiunque segua i Mobb Deep dentro di sè pensa: "Mobb Deep changed my life".
This t-shirt isn' t part of the official merchandising of Mobb Deeb but it is a personal interpretation.
Matteo Zanatta © 2014 - All rights reserved.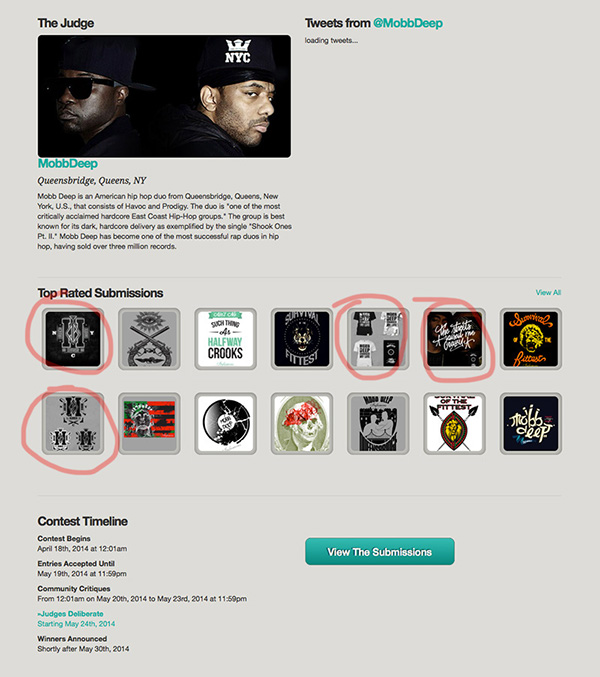 Ranking on

BYVM

x MOBB DEEP
Top overall
#1, #5, #6, #8 / 241 positions
Top creative
#2, #4, #7, #14 / 241 positions
Top Original
#2, #7, #9, #10 / 241 positions
Top Execution
#1, #2, #8, #10 / 241 positions
Most viewed
#1, #3, #4, #15 / 241 positions