Zombie Piñata is an action packed game for the iPhone and iPod touch, fight your way through over 30 stages of pure madness while fighting the now evil piñatas, find their lair deep in the Mayan archeological site and face the biggest zombie piñata of them all: Piñaton!.

Game developed by Neggi Studio and presented at national and international events as:  GamesCon in Germany and Tokyo Games Show, Japan.

The interface and characters were designed by Me and Simon Forget from Montreal.
Limited edition poster for Tokyo Game Show, Japan.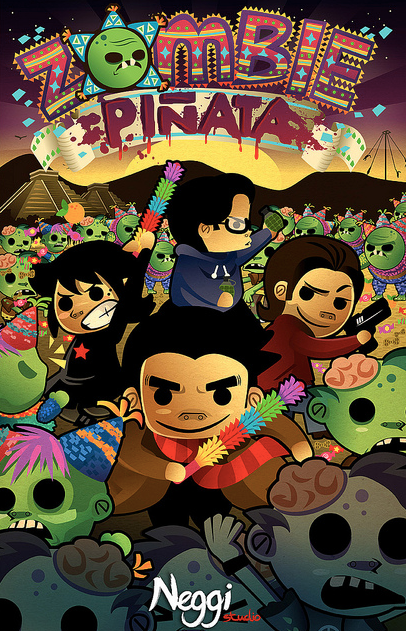 Neggi Studio | Monterrey, México
Ivan Ramirez, Eva Cabrera & German Vázquez
Neggi Studio | Montreal, Canada
Dao Sino, Alexandre Martel & Simon Forget
Zombie Piñata at Tokyo Game Show