Project completion // 2013.07.01
Design Team // workspace. (Formerly Connect Architecture)
Builder // Livello Homes
Kitchen // Bulthaup
Last year we were approached by a young family looking to modernize an area of their house where they ultimately spend most of their waking hours. We had posted an image of their traditional 'builder' home in our 'Work in Progress' section and we would like to start by showing you again what we started with...
Our clients desire to refine their way of living and introduce a more modern and functional space was just the challenge we were hoping for. After a few brief meetings we set out to find both a kitchen source that we felt suited the requirements and a contrator that we knew could pull off the 4 week window for construction.
After a short time struggling between our two favorite kitchen companies, we decided unanimously that BULTHAUP was the right fit. Their attention to detail is unparalleled. 
Along with Bulthaup Kitchens and Livello Homes Construction (www.livello.ca), we faught hard over the 4 week period to produce what you see in these photos. A modern space in this otherwise conventional 6500 s.f. house.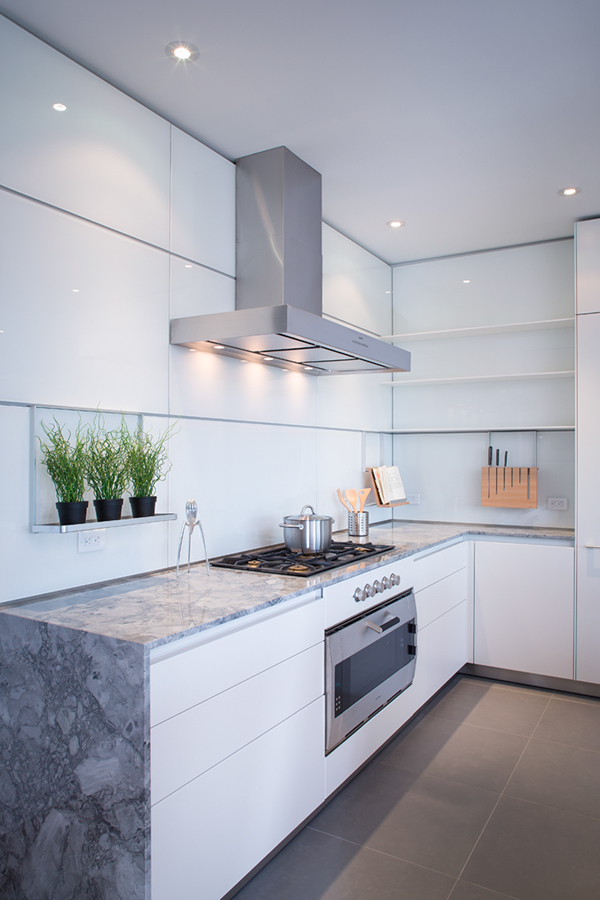 There are more photos of the dining room, den and communal table that sits in front of the window... They will be up shortly.
** The ownership and copyright of these images remains the property of Micheal J. Royer - Photographer.