The web version of Instagram is a one column grid which doesn't allow you to navigate and interact easily with your friends.
My concept design for Instagram's web version will enable users to:
1- Browse and interact more with your friends.
2- Upload your photos on the website directly.
3- Search for your friends and their photos.
4- View friends activities ticker.
5- Monitor hashtags trend listing.
6- Manage multiple accounts like your company account and your clients accounts.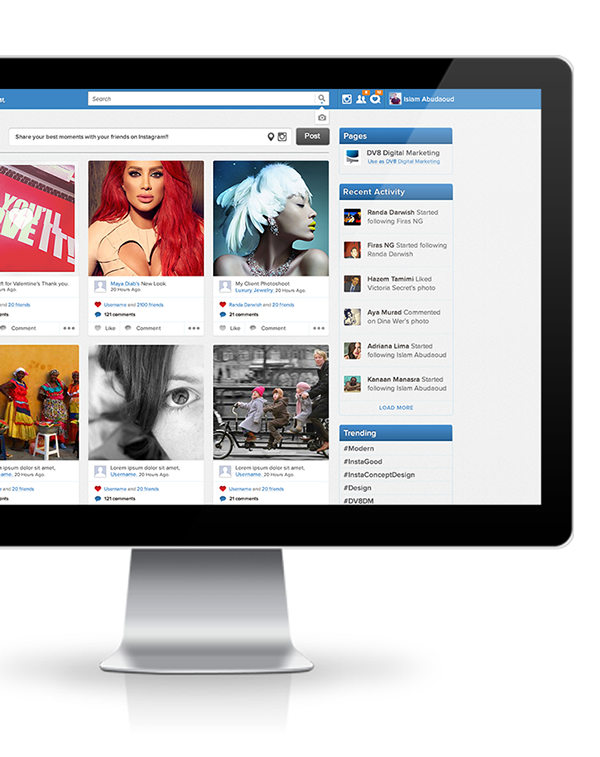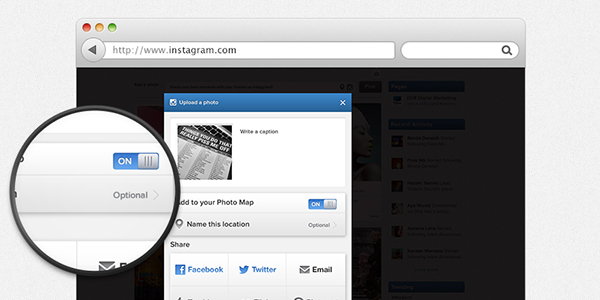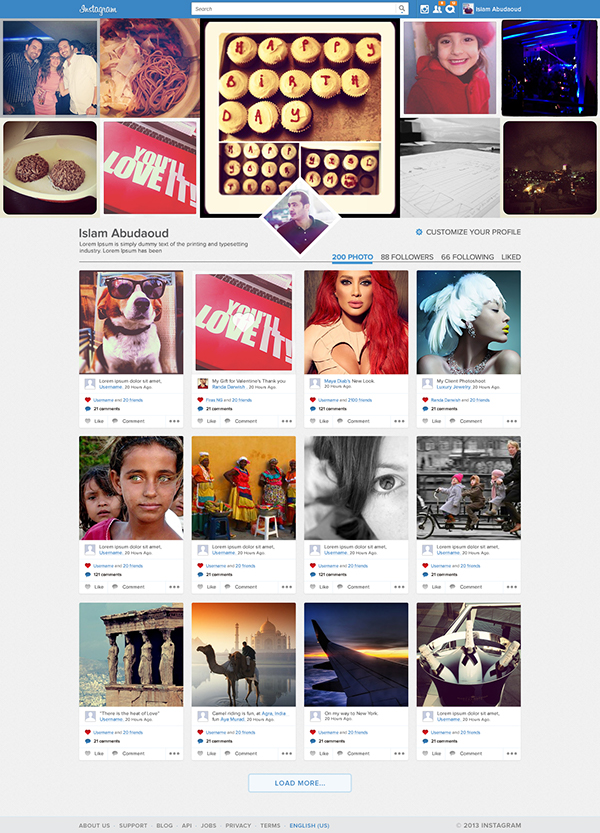 * disclaimer: all of these photos have been sourced from the internet. If you find that we have used one of yours and rather we not, don't cease and desist us, bro. Kindly shoot us an email and we'll happily to take it down.