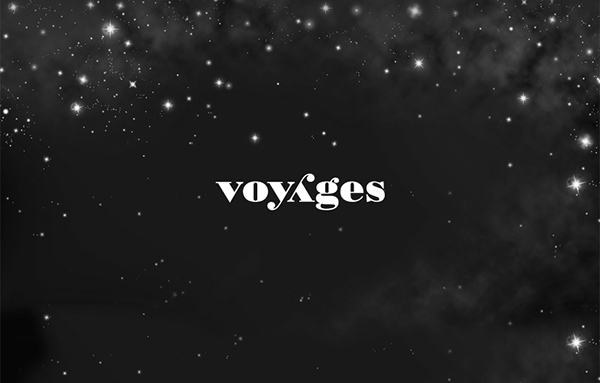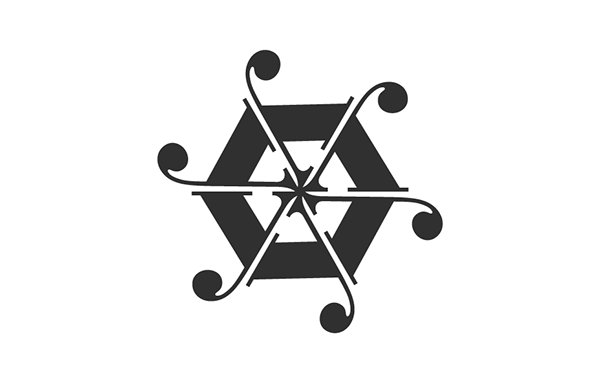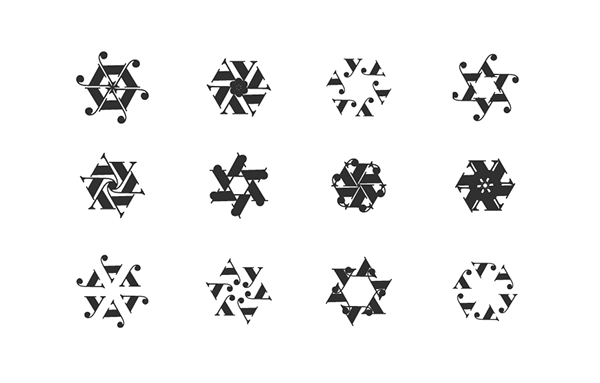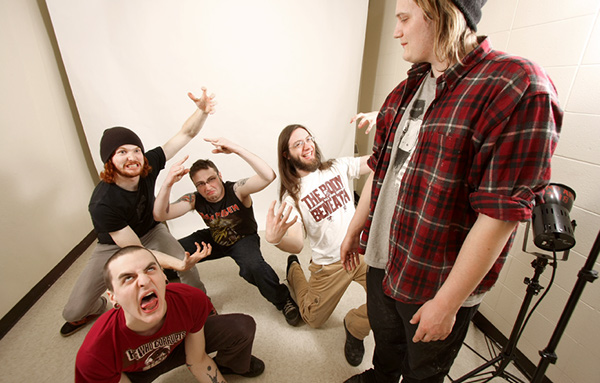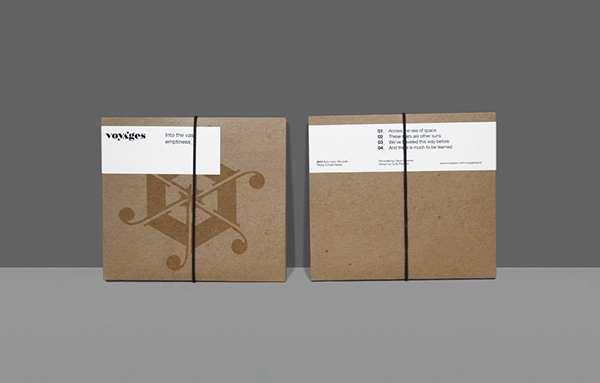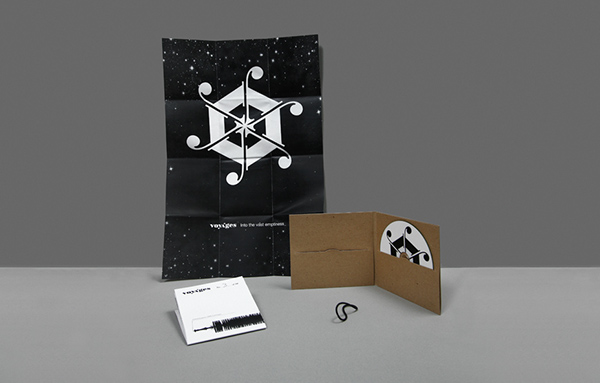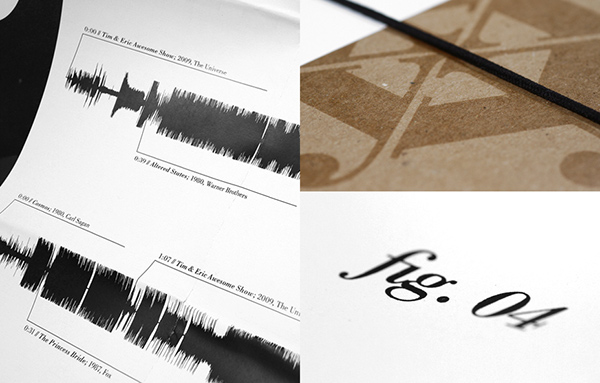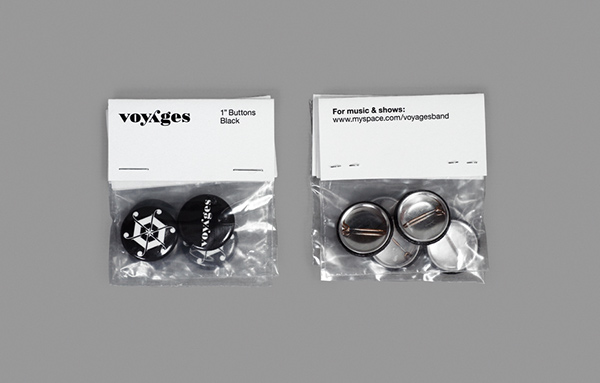 Voyages is a grind/thrash band based in Duluth that consistently writes space-themed songs. I designed an original identity that reflected their 70s sci-fi roots. A minimalistic approach represents the emptiness of space.
I wanted the packaging for Voyages' first EP, "Into The Vast Emptiness_",to be unique among metal bands. I drew influence from schematics, and aimed to create something like an instruction manual for astronauts.
The CDs also had to be economical, so they were completely hand assembled. The cardboard sleeve was hand screen-printed and wrappedin a digitally- printed label. The CD was also hand screen-printed. The digitally-printed, hand-numbered insert is 4 x 4.5" and unfolds into a12 x 18" poster. The CD is bound with a black, elastic nylon band.
Project Scope


Identity, Graphic, Print, & Packaging Design
Screen Printing, Package Assembly
Art Direction
Project Details 


Freelance Project
2010